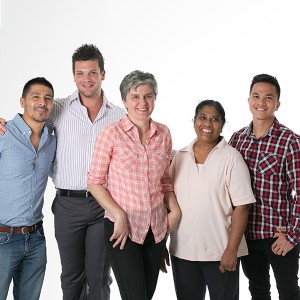 A new online home care service that connects a customer with a care worker of their choice has been launched. Called Better Caring, it not only finds the right care worker for the client but gives the care worker greater independence over where, when and who they work for.
It claims to address all the challenges facing the industry which comes down to choice that makes the cost of care more affordable while encouraging valuable relationships between client and worker. This new flexible option in care offers a host of benefits to both the client and the care worker.
"When we opened up the market place we found that people with disability know what they want when it comes to employing a care worker," CEO, Jane Floyd told F2L. "They were very passionate about taking control of their care and keen to use the Better Caring platform, which is in contrast to the aged care sector that tends to be more cautious.
"There is a lot of evidence to show that care workers are working across disability, rehabilitation and aged care sectors. The advantage for people working with Better Caring is that the profile of the care workers is available with information on where their experience lies. We have already signed up a number of carers on the platform with Certificate 111 in aged care and disability and some have an extensive background in the disability sector," Floyd said. Care workers can offer three levels of service: social support and domestic assistance, personal care and nursing services.
It claims to be a very low cost model that partners perfectly with Consumer Directed Care and the NDIS because it allows the client to manage their own support requirements. By hiring the worker directly, the client pays less and can afford more hours of care. Better Caring workers have the option to set their own fees, work hours and clients. Floyd said the platform is easier to navigate than Facebook with simple calendar function that manages schedules, payments, etc.
All care workers on the Better Caring website have a current police check, references and insurance offering peace of mind to the customer.
For more information visit: www.bettercaring.com.au