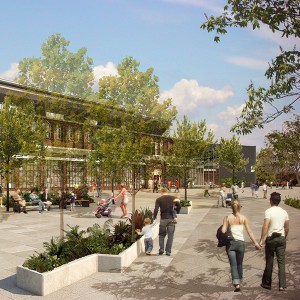 Time is running out to register for ATSA Independent Living Expo in Brisbane on May 7. Entry is free for this major event on the Queensland calendar and it is the place to go for sourcing all the latest products and services for the disability and rehabilitation sectors.
Among the many new products getting their first exposure is a folding wheelchair that is compact enough to fit into the aircraft storage compartment – reassuring to know the wheelchair will land with you. Another new product is an innovative arm support that, for the first time, allows those with restricted muscular activity to carry out daily tasks such as eating, typing and tooth brushing.
The TIGA FX might sound like latest model car but is in fact cutting-edge in European wheelchair design available from Push Mobility. What makes this model stand out is its compact style that folds up and fits where space is limited such as aircraft overhead lockers and car boots. It sports an aluminium7020 frame, Airtech upholstery, Q-lock folding frame and backrest, scissor brakes and a choice of anodised accent colours. There is a list of options on the TIGA FX including fold-flat side guard, push handle, ergonomic seating, footrest, anti-tip and brake. Also being introduced at the expo from Push Mobility is the Kuschall Champion wheelchair featuring a unique horizontal folding mechanism that involves only one movement to fold the chair and backrest. Step-less adjustments at front and rear suits all types of users and allows them to configure the wheelchair for their needs. Soft locking on the backrest means it won't open when folded and it is available in three materials, aluminium, carbon and titanium.
Permobil have raised the bar in front wheel drive power mobility with the new F-Series wheelchairs. The expos mark the debut of the new generation range and follow successful launches in Europe and North America. The F-Series, that claims to completed redefine the experience in front wheel drive power mobility, comprises three new models – F3Corpus, F5Corpus and F5CorpusVS. Each model comes in a sleek, minimal design with additional styling options available on the F5Corpus. The F3 has fully adjustable suspension, 12-inch seat lift and 30 degree anterior while retaining 50 degree posterior tilt. The F5 comes with fully independent adjustable suspension with upgraded oil-dampen shock absorbers and 14-inch seat lift. Both have improved driving stability at raised and lowered seat positions to enhance ride comfort. The F5VS has been dubbed the 'ultimate rehabilitation tool' providing an innovative way of standing combined with all the seating and driving benefits of the F5 with the added advantage of the Corpus 3G seating system that matches to the contours of the body. The F5 wheelchairs feature the new 4-pole high torque motor package.
An arm support that gives greater freedom of movement to reach items beyond reach will be launched by Megalong Positioning Service. Said to a first for the market, the Gowing Dynamic Arm Support assists those with limited muscular activity in bringing the hand to the mouth and head by providing considerable lift capacity to both the hand and upper arm. The device combines the advantages of assisted movement with passive movements – lifting the arm when needed. Developed by Focal Meditech, it operates on the weight of the arm by giving natural freedom of movement to the user. The device can be easily mounted onto a wheelchair with no need for major adaptions and without adding to the width to the wheelchair. It is simple to operate and control with a limited number of buttons. Another new product from MPS is the Nelson Feeding Device. This has been developed for people with coordination problems caused by tremors or ataxia that allows for independent use of the attached spoon using a tremor-reducing mechanism.
First time exhibitor is Australian company Niagara Therapy, manufacturer of adjustable beds, reclining chairs and portable equipment based on a massage system called Cycloid Vibration. Combined with recent Polymodulation and Tranquilssage technology, Niagara Therapy products may assist with increasing local area blood flow, help relieve musculoskeletal pain and increase joint mobilisation. It may also help in reducing excess oedema whether the cause is vascular or lymphatic, or assist in the treatment of wounds and pressure ulcers where improvement in local circulation is a factor. All devices are registered with the Therapeutic Goods Association.
If ramps and mats are on your list then Tyrex has one of the biggest ranges on the market. Ramps are available from 10mm to 200m in height and these can be customised to specific dimensions as required, including ramps with wings. Tyrex also manufactures anti-fatigue matting, chair mats and mats for modified vehicles, in a slip-resistant finish with high visibility edging. All are Australian made in recycled rubber with raw materials sourced locally.
For those looking for a fitted sheet to increase bed mobility there is the Wonder Sheet collection from Neeki. Designed for any age group, it makes turning over in bed easier, reducing the pain and discomfort often associated with constant movement in bed. It replaces the need for a slide sheet and fits onto a mattress like a normal fitted sheet and can be custom made to suit.
There are more than 50 exhibitors under one roof, free consumer and paediatric-focused clinical education programs with international and local speakers and, for the time, informative workshop sessions for families and consumers.
Visitors who pre-register get complimentary parking. The event is conveniently located close to the CBD at the Royal International Convention Centre in the Brisbane Showgrounds.
To register go to: www.atsaindependentlivingexpo.com.au