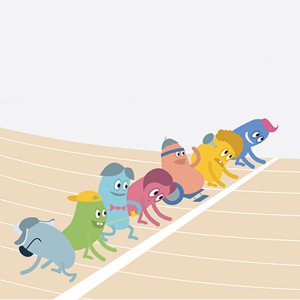 A new website is set to make it easier for children with disability to be included in community events. Developed by disability service provider Northcott and the NSW Family and Community Services (FACS), All In! The Inclusion Guide, provides information and tailored advice on activities, events and venues for children aged up to eight years.
Northcott CEO, Kerry Stubbs, said children with disability often miss out on activities that others take for granted, "because people don't understand their disability or are afraid to include them."
This new resource allows community organisations, parents and carers to get free advice tailored to the situation where they will be interacting with the child such as a sporting activity, play date or going out in the community. It includes how to prepare, what to do during the activity, common misconceptions and 'how to improve' next time around. The advice on the website is also useful for community groups running activities such as music and art classes and sporting clubs.
Businesses and organisations can learn how to include children with disability in their activities by going to the website. To generate a customised report with practical advice, users answer three questions about the activity the child will be involved in, their age and disability. The report can be printed or shared with others via email.
For more information visit: www.all-in.com.au