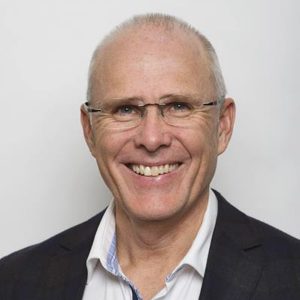 The NDIA is keen to get up to one- third of participants into NDIS self-management. Speaking at a recent forum for people with brain injury hosted by Brain Injury Australia and co-hosted by the University of Sydney Centre for Disability Research and Policy, NDIA deputy CEO of Operations, Ian Maynard said the subject of funding, particularly when it comes to self-management of a plan, has been topical in the past few weeks. 
"There has been debate at NDIS grassroots level about self-management. Essentially there are three funding options available to participants – agency managed funding, appointing a plan manager on behalf of a participant that is an independent third party and finally self-management where the agency is strongly encouraging participants to consider and provide funding support from the package to achieve this," Maynard said. Self-management is designed to give participants more flexibility and control with their support plan.
"While we have not got it quite right yet, with self-management we are working with our independent advisory council over the next couple of months to sort out what we know is causing a block to participants taking up self-management and redesigning the approaches and supports we have in place to ensure a much more encouraging environment for self-management to be considered.  The agency has a very aspirational target of 30% of participants in the scheme being self-managing. This is not to say we are settling with that as a ceiling but we would be very happy to set that as the base level."
He said the NDIA has changed its approach to meet the needs of the growth being encountered and the challenges the scheme faces over the next three years.  "We needed to bring people into the scheme at a rapid rate at every trial site and there was considerable anxiety at how long the trial might take for someone to be brought into the scheme and have their planning done. There was clear feedback that we needed to undertake planning quickly." 
He said some concerns had been raised at the first trial sites that participants felt under prepared to have fulsome conversations around goal setting and how they wanted to address challenges in their life and more time was needed to be comfortable that goals were being set.
 "What has been developed is a typical support package that can be aligned and adjusted in line with the needs of the participant. It is set around goals and there is the opportunity for goals and aspirations to be brought into that as long as the support is there to ensure those goals can be achieved. Also the provision for funding to assist the participant to develop their goals over the next six to 12 months in preparation for their first plan review."
He acknowledged there had been some feedback that this different approach was being rushed.  However, the challenge the agency has is the monumental scale and the expectation of people being brought into the scheme rapidly rather than a transition that will take five or six years.
The NDIA is also working closely with Brain Injury Australia to provide data around the number of people with acquired brain injury (ABI) and is close to finalising a data sharing protocol. This is intended to deliver data on a regular basis to enable the organisation to better understand its placement in the scheme and working with the agency to identify how to effectively bring all people with a brain injury into the NDIS," Maynard said.
"Another challenge facing those with ABI was not being able to duplicate or replicate services from other systems to the extent to which the health system is responsible for rehabilitation and  where the health system boundaries finish and where the agencies boundary picks up."
As to the question of top-ups he said the challenge is in building strong relationships with local hospitals and local health services is to ensure there is a clear understanding around where those boundaries sit so a participant or former patient from the health system does not end up with services that fall through the cracks, where capacity- building should be applied sooner.  "We have this impasse with the health service as to who funds it so at the moment those boundaries are not very clear."
Maynard also touched on the recent problems with the MyPlace portal and the disruption to payment services, acknowledging it had been a challenging time for providers and participants in the scheme and for the workforce.  "Since July 1, we have paid $67m to 150,000 individual claims. While we did have challenges with the system in the first four weeks, in the past three weeks we have seen significant improvements. I am confident that we have a system that is capable of meeting the scale of demand we have over the next three years."