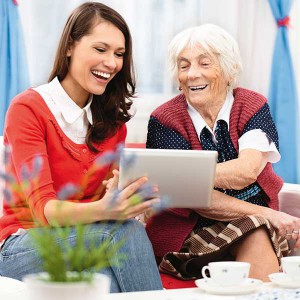 New home support arrangements will make it easier for older Australians to stay at home. According to the government the new streamlined service, commencing on July 1, 2015, will deliver a consistent approach to assessment services for people seeking support through the Commonwealth Home Support Program (CHSP).
For the first time, there will be a single point of entry into the aged care system, intended to make it easier for older people and their carers to get information and help to assist them to remain independent.  As part of the changes several existing programs including the Commonwealth Home and Community Care and the National Respite for Carers Program will be rolled into one. Also home support assessments will be separate from service delivery keeping the focus is on individual needs and goals.
The Australian Government is calling for tenders to deliver around 240,000 assessments to people seeking aged care support in the home. Successful tenders will form part of a national network of My Aged Care Regional Assessment Services and undertake face-to-face assessments using a standardised framework.  They will then make a referral to locally available services. These new arrangements will determine the mix of services people need to live in their home as well as reassess them if their circumstances change.  Organisations from all jurisdictions can apply, individually or part of a consortium, including those currently receiving funding under the HACC program.
For more information visit: www.tenders.gov.au or www.myagedcare.gov.au