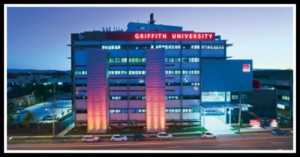 A Stroke Forum being held in Sydney on September 10 will discuss the experimental drug etanercept. A single injection of this anti-inflammatory treatment has been shown to give rapid improvement to stroke patients.
Associate Professor Steve Ralph, from Griffith University School of Medicine in Queensland, will be guest speaker at the forum. Dr Ralph is the chief investigator on a trial that is now underway at the university with patient recruitments beginning shortly. He told F2L the trial will investigate if perispinal etanercept therapy will help recovery and rehabilitation after long term chronic stroke. "I believe it is the only trial of its kind." Etanercept is already approved for the treatment of rheumatoid arthritis and psoriasis. "Results from etanercept trials represent a sea change in the therapeutic possibilities for stroke and traumatic brain (TBI) injury patients," he said. Positive effects observed for stroke patients include improvements in motor impairment, spasticity and cognition with a similar pattern of improvement in TBI patients. Stroke survivor, Phil Kerr, who received etanercept treatment in the US, will share his experience at the forum.
The forum, which is a launch event for Stroke Awareness Week, will be held at Royal Rehab, Sydney.