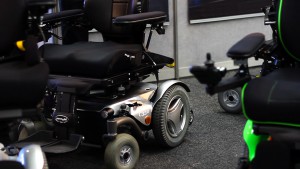 The RACV is offering a roadside assistance packaged to wheelchair and scooter users when devices are immobilised.
If the problem is from mechanical failure, flat tyre or even a flat battery the RACV will assist with either getting the user mobile again, or make arrangements to get the user and the device home or to a place of repair.
The package allows for eight calls a year. For non-members there is an initial cost of $102.50 (includes an establishment fee of $54) with an ongoing cost of $48.50 per annum. New subscribers under 21 are exempt from the establishment fee. There are various discount packages available to RACV members.
For more information visit: www.racv.com.au