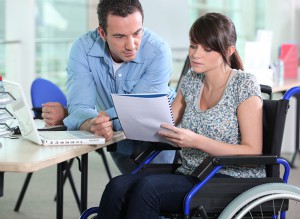 The NDIS is expected to create between 15,900 and 19,400 jobs in the Queensland disability sector. The Palaszcuk Government has also committed more for disability housing on the Sunshine Coast. According to the Minister for Disability Services, Coralee O'Rourke the NDIS will be injecting around $4 billion a year into the Queensland economy by the time the rollout is complete in mid-2019. Many of the new jobs will be in regional areas where unemployment rates are higher, she said.
There will also be greater entrepreneurial opportunities for people to start up new businesses or branch out existing businesses to meet the growing demand. "So far we have seen ballet schools for children and respite camping adventures," the minister said. "For those leaving school or TAFE, or looking for a career change, now is the time to consider a career in the disability sector, where you can make a real difference."
Wesley Mission Brisbane received $1 million from the government to construct two, three-bedroom homes and one four-bedroom home with carers suite. These will provide accommodation for up to 10 people. Each home will include assistive technologies, such as smartphone applications, for doors, lighting, media and computers. The project, which is located in Maroochydore, is expected to be completed by September 2107 and has been jointly funded by Wesley Mission Brisbane who invested an additional $3.5m on top of the capital funding.