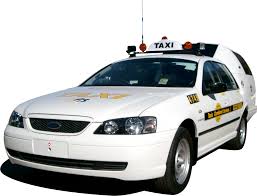 It's good news for wheelchairs users travelling in NSW taxis with support payments increasing from July 1. The increase is part of a $15.5 million boost to deliver more accessible services and applies to both eligible Taxi Transport Subsidy Scheme (TTSS) customers and drivers of Wheelchair Accessible Taxis (WATs). The NSW Government has been reviewing all transport options for people with disability and part of the reform package includes a reduction in a lot of red tape around taxi travel, namely an increase in the taxi subsidy paid to passengers with disability that has now doubled to $60. WAT incentive payments will be doubled too, up from $7.70 to $15 for each pickup. License fees, which were previously an expensive annual cost, have been abolished along with the booking service fee. WAT service providers will also benefit from the reforms with an increase to the loan pool to help purchase a new vehicle or retrofit and existing one.
"We already know there is an increase in demand for WAT licences from the industry, and with the new and improved $5 million loan pool, WAT providers can soon apply and start to plan for their new accessible taxi service,"NSW Minister for Transport and Infrastructure Andrew Constance said.
From July 1, the maximum interest-free loan of $30,000 will increase to $100,000. Eligible TTSS customers will start to receive their new docket books in coming weeks.   NSW Government WAT licenses have specific conditions on operators to ensure that bookings for passengers in wheelchairs are given the highest priority, the Minister said.
Transport NSW will be writing to TTSS customers, taxi drivers and taxi service providers to advise them of the changes.
To apply for the first round of the new WAT loan pool go to: www.rms.nsw.gov.au and for more information of the reforms visit: www.transport.nsw.gov.au/pointtopoint