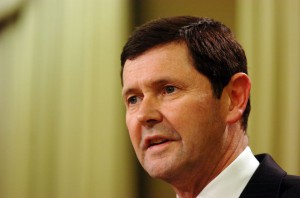 A Federal Government interim report suggests only those with a permanent disability will receive the DSP. The report into the proposed overhaul of the Australian welfare system recommends that the Disability Support Pension would be reserved only for people with a permanent impairment and no capacity to work. Those with disability who have current or future capacity to work could be assisted through the tiered working age payment to better reflect different work capacities.
The Minister for Social Services Kevin Andrews said with an aging population there is a need for a system that encourages people who are capable of working to work, while supporting those when they need it most. More than 800,000 people currently receive the DSP.
The review also recommends changes to the welfare payment structure that  would mean reducing the current 75 payments and supplements to just four basic payment types comprising: a tiered Working Age Payment, a Disability Support Pension, an Age Pension and a Child Payment. Taking a closer look at how the New Zealand model could be implemented in Australia is just one part of the suggested changes.
Disability Discrimination Commissioner, Graeme Innes, told F2L that while accepting that it was a good idea to get people with disability off the pension and back to work is was not much help if they were unable to find employment. "There is no point in making welfare harder if there are no jobs available." He added that while reviews to the system were ongoing it did not make much sense if it was not supported by a jobs plan. (See Q&A this issue).
The former CEO of Mission Australia, Patrick McClure, has been tasked to review the $110 billion a year welfare sector to identify what improvements can be made to ensure it was sustainable, simple, equitable and effective. The final report is expected to be released in late August. Public submissions have to be received by August 8, 2014.
For more information visit: www.dss.gov.au/welfarereform