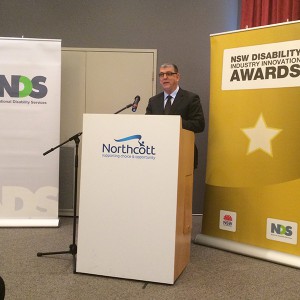 Individuals and organisations in NSW are being recognised for their work in helping people with disability. The awards, now in their fourth year, acknowledge the efforts of organisations that have demonstrated ground breaking ways to prepare the community for the National Disability Insurance Scheme (NDIS) rollout. "The awards shine the spotlight on individuals and service providers who are leaders in the sector through the delivery of culturally responsive person-centred services," said NSW Minister for Disability Services, John Ajaka.
Nominations are encouraged from people with disability, their families and carers, organisations and members of the community. The awards are available for eight categories:
Leadership in community partnerships and communication
Leadership in NDIS readiness
Excellence in individualised decision support and service provision
Leadership in community accessibility
Excellence in employment inclusion
Excellence in promoting cultural competency
Excellence in Indigenous programs
Minister's Award for Excellence
The awards are delivered in partnership by the NSW Government and National Disability Services, the Australian peak body for on-government disability services. Nominations close on September 3, 2015.
For more information visit: www.disabilityawards.com.au