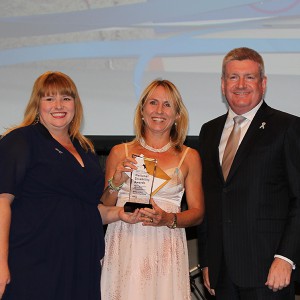 The 2015 National Disability Awards are open for nominations in a number of categories. The awards, which are in their ninth year, give Australians the chance to acknowledge a person, organisation or initiative that has made a positive impact on the lives of people with disability.The awards are designed to build awareness of disability issues and also showcase the important work throughout the community that enables people to fully participate in work and society.
The awards will be presented in six categories:
Lesley Hall Award for Lifetime Achievement in Disability
Emerging Leader in Disability Awareness
Excellence in Accessibility – Technology
Excellence in Accessibility – Community
Excellence in Choice and Control in Service Delivery
Excellence in Advocacy
Nominations close on September 4, 2105 and the winners will be announced at a ceremony in the Great Hall, Parliament House, Canberra, on November 25.
For more information and to nominate visit: www.idpwd.com.au or call 1800 672 682. TTY users call 1800 555 677 and ask for 1800 672 682.
Caption: The Assistant Minister for Social Services, Senator Mitch Fifield, with 2014 award winners, Rebecca Ho and Justine Perkins.