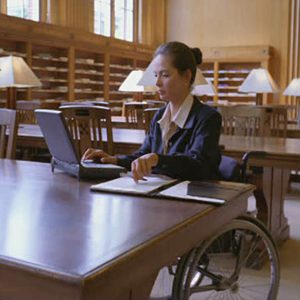 The NDIS Centre for Applied Disability Research has launched a Disability Knowledge Clearing House. This hub has been set up to enable frontline practitioners to better connect with the latest research evidence.
Gordon Duff, general manager of sector development and research at National Disability Services said the clearing house will assist NDIS participants to access the right supports and disability service providers in order to deliver evidence based best practice. He described the clearing house as a repository of links to a wide range of disability research, evaluation and other resources. "This resource comes at a crucial time with the rollout of the NDIS," Duff said, "designed to be a one stop shop for disability knowledge". He said the aim was to build the most comprehensive collection of disability research evidence and resources for the Australian context, and put that evidence into practice.
Key features of the Disability Knowledge Clearing House include:
The contents of the 2104 Audit of Disability Research, which will be added progressively over time to complement a wide selection of other material.
The opportunity for users to browse and find material relating to specific disability groups, support types, locations and formats, organised by nine key domains of inquiry aligned to the UN's Convention on the Rights of Persons with Disabilities.
A growing collection of Research to Action Guides; accessible summaries of 'what works' across priority topic areas determined in consultation with key stakeholders. The website already hosts a Research to Action Guide on working at the health interface, written specifically for frontline practitioners.
For more information visit: http://www.cadr.org.au/