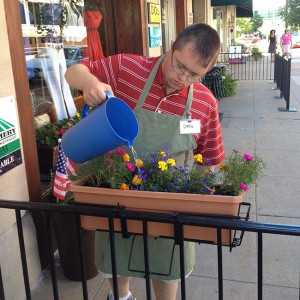 Some rare positive news from the NDIS ranks with high expectations of a jobs and economic boom for NSW. The National Disability Insurance Agency (NDIA) has released a 'market position statement' that estimates the scheme will support about 64,000 more people with disability, generate up to 28,930 jobs and double the size of the disability services market to almost $7 billion.
Western Sydney is expected to be the major beneficiary of this growth in the state, with an estimated 8,000 more people with disability getting support, an additional $400 million in funding for disability services and up to 3,300 more jobs, according to the Minister for Social Services Christian Porter. The minister said this is the first time there has been confirmation around how many jobs and business opportunities would be created due to the NDIS. "It is expected that by 2019, the NSW disabilities market would almost double the number of people already supported, to 142,000. This will bring with it an increased demand for new products and technologies, increased jobs and strong economic growth right across the state," he said. "The NDIA's assessment of the NSW markets showed almost a quarter of current providers in Western Sydney expected their business to double in size, with a further 20 per cent expressing strong intentions to grow."
The NSW Minister for Disability Services John Ajaka said the statement was further proof that everyone in NSW, particularly people with disability, will share the benefits of the NDIS. "We are on the verge of a disability services boom in NSW, with the biggest winner being people and business in Western Sydney. Put simply, the NDIS means more money, more people getting support, more jobs and more growth," he said.
The statement allows providers to better understand areas of expected demand growth and characteristics of particular markets. It also aims to assist providers to make business decisions about how they can adapt and grow within the new system. Statements for other jurisdictions will be published in the coming months.