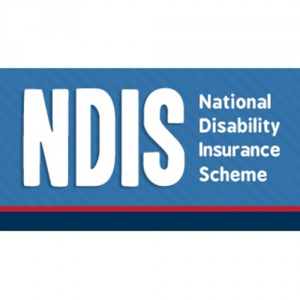 The NDIA has laid out its proposed strategy for the provision of assistive technology to the disability sector. NDIA's vision is to ensure that participants have choice in and access to individual AT solutions that enhance their economic and community participation. It intends establishing an innovation hub to stimulate the uptake of existing, new and mainstream technologies as well as trialling new technologies to encourage industry solution development. This and more will be carried out with the Agency only intervening to optimise outcomes for participants and economic value for the Scheme.
The NDIA has developed an engagement program to be rolled out in coming months that will lock in consultation, collaboration and co-design with participant advisory groups, trial sites, suppliers and their peak bodies and others including the broader community. Timely, accurate market information will allow existing suppliers and market entrants to target their products and services more closely to particular needs and market segments.
The Agency is committed to staying up-to-date with the developments of the AT market and foster its growing and development and seeking technology solutions to ease pressure on the provision of physical support.
The importance of AT has been shown in trial sites where it is included in 39 per cent of participant plans, and interestingly rising to over 50 per cent for those aged over 45 and for children. The two largest support items are AT products for personal care and safety and personal mobility. The discussion paper 'Towards Solutions for Assistive Technology' attracted 70 submissions – 35 per cent from service providers, 25 per cent from suppliers, 14 per cent from allied health professionals and 8 per cent from participants or family members.
While AT uptake and usage are expected to increase when demand is driven by participants' decision making, research suggests a 30 per cent abandonment rate for AT when the user has little opportunity to exercise choice and control. Suppliers and therapists generally have more information available than participants or their families so addressing this irregularity will not only increase participant choice and control but also improve the quality of future AT. Whatever their capacity, most participants will need some level of professional support to select and use technical complex AT items, as is the case for consumers in the broader community.
NDIA has a related opportunity to provide quality assurance for certain AT categories where it can improve product quality and value for money. This would see NDIA setting rules, standards, specification and/or pricing for selected AT support items. This approach will be applicable for AT categories that account for approximately 10 per cent of AT expenditure. NDIA intervention would also occur where that optimises value for participants and economic returns. An example of this would be refining the estimated importance of choice for high value parcels such as continence products and wheelchairs through participant interviews and other engagement models.
The NDIA will centrally source 14 of 33 AT parcels (accounting for around 50 per cent of AT expenditure), but participants may choose to opt in or out of sourcing their AT through NDIA. Where possible, the NDIA will run joint tenders with other agencies to maximise scale efficiencies.
Another proposed initiative being examined was the need to credential allied health professionals in specialised areas with detailed recommendations developed.
Challenges: The list includes dependence on therapists and suppliers for assessment and technical expertise, coupled with delays in access to therapists and consequently to AT solutions; gaps in access to some AT items; poor understanding of referral processes and funding streams; inflexible criteria for eligibility and inconsistent provision of AT solutions and long application processes.
The NDIA has developed a three-year implementation roadmap for each element of the AT strategy, including stakeholder consultation, governance, organisation, process and capability changes; and the work needed to finalise, build and operate the innovation hub and multichannel information model.
For more details on the AT strategy visit: www.ndis.gov.au