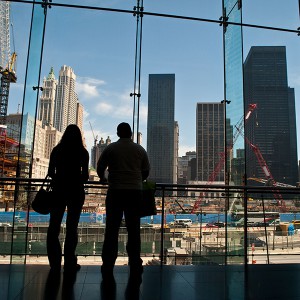 When someone is seriously injured or becomes very ill, it can be a devastating and confusing time. After the initial shock of the incident and the beginning of treatment and rehabilitation, it can take weeks, or months, before reality sets in as to your financial position and the possibility of no longer being able to work. However, there are ways to help relieve the financial burden, and among them is making a claim for disability payments through your superannuation fund.
According to Law Partners principal, Shane Butcher, although there are various types of insurance cover to provide assistance if you sustain a disability and the most likely cover available through your superannuation is a Total and Permanent Disability (TPD) policy. If the claim is successful, you will receive a lump sum payment which can be used to pay medical fees, take care of outstanding debts, or otherwise replace your income while you are off work.
If you wish to make a claim under your superannuation fund, you will usually be required to have sustained an injury or illness and be off work for three or more months to fall within the definition of 'disabled'. According to Shane Butcher, you must also be able to demonstrate that, as a result of your injury or illness, it is unlikely that you will ever return to your former job or to any employment which utilises any education, training, or experience you have. "You do not need to establish that somebody else caused or was at fault for your injury," he said.
The steps required to claim through your superannuation fund are:
Find out in what circumstances a claim can be made – Generally, TPD cover is included with a standard superannuation fund. However, different funds have different levels of cover and entitlements. It is important to be familiar with the criteria relevant to the policy held by your superannuation fund. If you are with more than one fund, be aware of the differences and similarities between each disability policy.
Follow the paper trail – You will inevitably need to prepare claim forms and provide evidence of your injury or illness when you decide to seek disability compensation. The insurer may ask for additional information or request the lodgement of further papers. It is important to complete these paperwork requests in a timely fashion. If your disability has made it difficult for you to do so, enlist the help of a loved one or a solicitor to ensure that the forms are finalised properly.
Review time limits and stick to them – Once you have sustained a disability, it is a good idea to check the time limits for making a claim under your disability policy as quickly as possible. This is to avoid being barred from pursuing a claim down the track.
Seek legal advice – Making a claim under your disability policy, particularly when you are sick or have been injured, can be a daunting, complicated and time-consuming task. Obtaining advice from a specialist lawyer will mean you are guided through details of your eligibility to claim, how much you may be entitled to, and exactly what steps need to be taken to obtain your payment.
Getting a figure on the number of disability claims made through super funds is extremely hard to measure. "What Law Partners has found is no one other than the superfunds themselves actually know," he told F2L.
"Most compensation areas of law are regulated. For example, there is icare and SIRA (formally WorkCover) that manage the statutory workers compensation scheme and have stats on all files. In NSW, there's the motor accidents authority (now part of icare and SIRA) that manage the motor accidents scheme and also have all the stats. The issue around TPD is that it there is no 'TPD Act' or authority. Evidence of increasing claim frequency comes anecdotally, or through the push by the funds via the media to regulate," Butcher said.
Case Study – Jane* was a 39 year old supermarket deli assistant who severely injured her lower back, bottom and left hip when she fell from a pallet at the rear of the supermarket when unpacking a crate of apples. Apart from an attempt to return to work on a trial of light duties, which failed after two days due to persistent pain in her back and leg, she did not work again after the accident. She also underwent back surgery.
Seven months after the accident she lodged a TPD claim for a lump sum insured benefit two years and three months after her accident. She filled out the claim forms herself and her local GP filled in the medical form. The claim should have been fairly straightforward and she was confident the claim would be approved by the insurer and her super fund.
However, when the claim was received by the insurer, they saw it as their job to question a lot of her answers in the claim form. Although she had left school in Year 9 and had mainly worked as a shop assistant, waitress or checkout operator, her employer in an earlier job had described her as a manager (because she had done the daily banking and answered any enquiries of the other employees). The insurer arranged for her to see two medical specialists and she was described as having "management experience". One of the specialists briefed by the insurer reported that she could work as an enquiry clerk, customer service officer or telemarketer.
The Fund wrote to Jane saying that the insurer had declined her claim and the Fund agreed with the decision. It was now two years after her accident and Jane felt "betrayed by the system".
A year later Jane instructed Law Partners to assess whether the decision could be reversed. It was clear to Law Partners that the reasons provided by the insurer were not sound or fair. They immediately investigated her case thoroughly and gathered all the evidence needed to enable a successful review of the insurer's decision to occur. Jane attended a rehabilitation specialist appointment arranged by Law Partners and the report definitively concluded that Jane satisfied the definition of TPD in the policy. This was served on the Insurer and Fund as well as a comprehensive letter of submissions by Law Partners detailing how the original decision was wrong and unfair and requesting that it be "put right" urgently. Two months after Law Partners' letter of submissions and further evidence were sent to the Fund and insurer, her TPD claim was paid in full. It was now three-and-a-half years after her accident.
*Name has been amended for privacy reasons.
Law Partners is a personal injury law firm that specialises in motor vehicle accident, workers compensation, superannuation/total and permanent disability, public liability and medical negligence claims. For more details visit: www.lawpartners.com.au