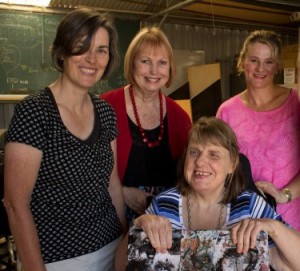 Several disability organisations in Victoria will benefit from extra funding to support community projects. The annual Grassroots Grants from the State Trustees Australia Foundation were announced recently and are designed to assist community groups navigate the introduction to the National Disability Insurance Scheme (NDIS).
"Local organisations are at the forefront of providing opportunities for those who face barriers to inclusion in their communities," said State Trustees general manager, Melanie Lewis. "There is a strong need to support communities, organisations and individuals through the NDIS transition period to enable a collaborative approach to the change, and prevent people falling through the gaps while adjustments are underway."
Among community-based organisations to secure funding for NDIS projects were Able Australia Services who have set up workshops for people with deaf blindness, the Core Barclay Centre that supports families with deaf children, the Victorian Deaf Society and Multiple Sclerosis Limited.
Caption: Staff and a client from the Scope Community Arts Centre in Bendigo was one of the recipients of a Grassroots Grant. The centre refurbished a shed into a dedicated art space for people with disability.