Coles Group has been ranked number one out of 26 organisations for the recruitment and selection of people living with disabilities in the Access and Inclusion Index 2021.
The Australian Network on Disability announced the winners of its inaugural Disability Confidence Awards at its annual conference. The awards highlighted organisations that have made systemic changes to their workplaces to become inclusive of employees and customers with a disability.
The retailer was recognised for continuing to develop momentum and implement new initiatives to improve access and inclusion for people with disability, ranking in third place in the Access and Inclusion Index 2021 overall, up from eighth position in 2019.
Coles increased the number of people it employed with a disability this financial year by 1011, compared to an increase of 281 at the same time last year. The retailer is now actively seeking applications from candidates with disability, making adjustments to allow candidates with disability to perform at their best.
Australian Network on Disability CEO Corene Strauss said the Access and Inclusion Index is Australia's corporate benchmarking tool for inclusion of people with disability. "This result for Coles demonstrates its commitment to removing barriers that prevent people with disability finding employment. Coles shows strong leadership across all areas of inclusiveness with its well-developed Accessibility Steering Committee structure and an established disability employee network," she said.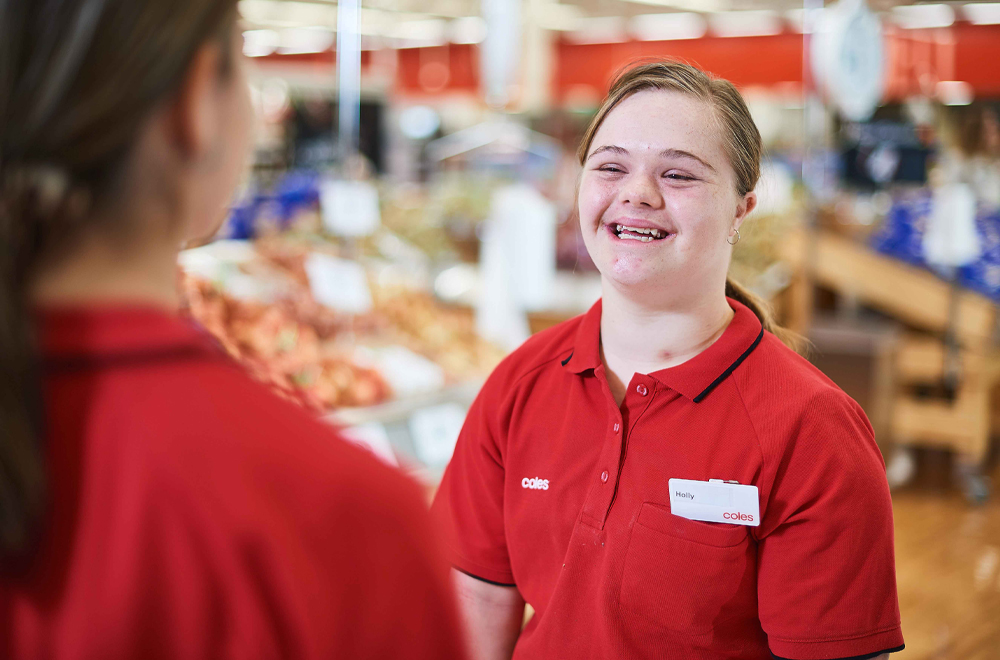 Coles Group CMO and Accessibility Committee co-chair Lisa Ronson said: "Our vision for diversity is to foster a safe, inclusive and diverse workplace that is reflective of the community and customers we serve. Disability-confident recruiters are key to our success in hiring and retaining skilled and talented employees with disability." There are more positive outcomes to achieve for those living with a disability and the index findings will help guide future initiatives, Ronson said.
Coles builds relationships with employment providers to provide support to people with disabilities throughout the employment experience, from offering alternative formats to the recruitment process to ensuring candidates with disability are offered a fair, equitable and supportive recruitment experience. In addition, Coles has introduced talent programs including the ACE employment program for people with autism.
The Australian Network on Disability, which has more than 370 member organisations, helps businesses and governments improve access and inclusivity in the workplace.
Caption: ColesAbility co-chair Laura Moller and secretariat Anita Devereaux