Tender Loving Care Disability Services (TLC) has opened the Frapp & Capp coffee shack café in Bankstown, Western Sydney, an initiative for NDIS participants to learn new skills, gain employment and have fun.
The social enterprise café gives people with disability the opportunity to discover training in hospitality and create community connections.
TLC CEO Laura Cowell said the café was established to address a gap in the employment and services market for beneficial employment pathways.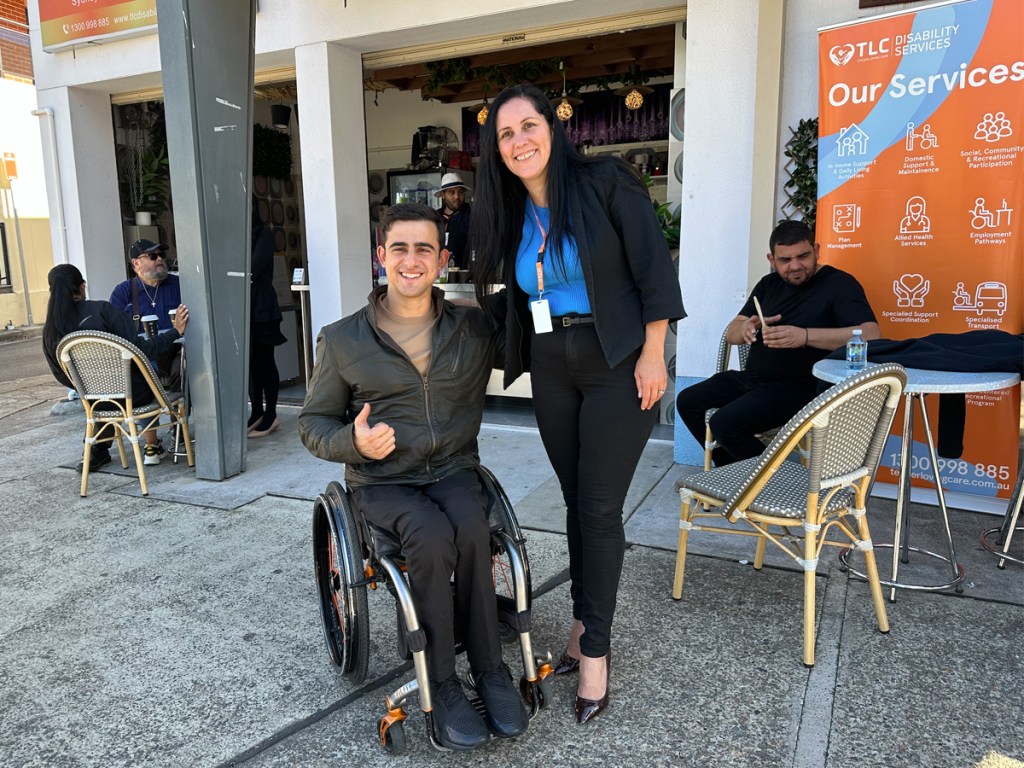 "Many of the NDIS participants we work with daily experience discrimination and bias while searching for employment and social enterprise cafes like Frapp & Capp are essential to creating a more inclusive and equitable society."" she said. "We are on a mission to demonstrate disability is not a barrier to successful training and work opportunities."
Speaking at the opening, Canterbury Bankstown Mayor Khal Asfour said the community is full of diverse and innovative thinkers, driven to create inclusive solutions for all.
"The spirit and energy that TLC is bringing to this initiative is contagious and I for one can't wait to enjoy a coffee from their newest café."
Certificates were presented to a number of participants who successfully completed the barista course at the opening.
Photo: Laura Cowell with ambassador Matthew Caruana