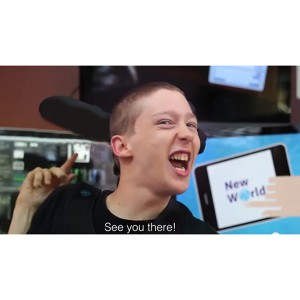 How will technology shape the lives of people with disability in the 21st Century? Hear what an impressive list of speakers have to say on how technology is changing the world for people with disability at the NDIS New World Conference in October.
Heading the speaker circuit is Academy Award winner, Dr Mark Sagar, who will talk about how human and computer interaction can benefit people with disability. Another speaker is video producer, Christopher Hills, who has cerebral palsy and relies on assistive technology in his career. Other speakers include the chief accessibility officer at Microsoft, Robert Sinclair, who is responsible for making it easier for people, including those with disabilities, to interact with computing devices and Biomedical engineer, Dr Jordan Nguyen, founder of Psykinetic who is working on new areas of research to help in the early diagnosis of Cerebral Palsy and autism.
A highlight of the conference will give the audience the chance to vote on the best new technology that could help to enhance the lives of people with disability. Innovators were invited to enter the Pitch, a competition designed to encourage entrepreneurs to create a specific solution for people with disability. The three finalists will present their innovation to the conference audience.
The conference will be held in Brisbane, October 27-29.
For more information visit: www.ndisconference.com.au