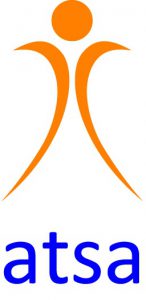 Assistive Technology Suppliers Australia is seeking an executive officer. It follows the decision to move on from current EO, Chris Sparks, who has successfully developed the Association over the past eight years. Sparks told F2L he is keen to remain involved with ATSA in an advisory role, but believes it is time to introduce new energy and leadership to further ATSA's objectives.
The role is an excellent opportunity for an enterprising, commercially focused manager experienced in strategic policy leadership, industry representation and networking with government, preferably involving disability or seniors. ATSA's members manufacture, import, distribute, supply, service and hire assistive technology devices for people with a disability and seniors with mobility and related needs. ATSA represents the interests of business and organisations that compete in the non-pharmaceutical sector of the Australian healthcare industry.
The role of the executive officer is to manage all aspects of the Association, ensuring the industry's views are articulated to, and understood by all relevant stakeholders including government and not-for-profit organisations. The role is permanent full time or part time and would suit an effective communicator given the complexity and diversity of stakeholder relations and the level of consultation and persuasion required to progress reform agendas and the business case with government.
For further details visit: https://www.seek.com.au/Job/31983496/?cid=emailafriend