The ATSA Expo in Brisbane has just wrapped and followed the Sydney Expo held earlier. F2L takes a look at some noteworthy highlights of what has become the most influential event on the disability calendar when it comes to Assistive Technologies (AT).
The Sydney expo was an opportunity for visitors to see the largest display of AT in Australia to date coupled with a broader range of equipment and services. The show has become a focal point for the industry, attracting not only allied health professionals and consumers, but distributors are now attending giving companies the opportunity to meet with their distributors and suppliers to update them on new products. From global brands to local innovations, the show delivered when it comes to helping people with disability stay connected. Over 4500 people attended both events, a record for ATSA shows.
The ATSA Living Expos have been running for over 19 years and their ongoing growth and relevance is a testament to the exhibitors, speakers and attendees, according to ATSA executive officer, David Sinclair.
Sinclair told F2L the quality of the Sydney and Brisbane's events was commented on more than once by many attendees including international visitors. And to quote one: "I thought I would drop you a quick note to congratulate everyone at ATSA for an amazing expo this year. It was a pleasure to be a part of an event so well organised and implemented. I am looking forward to next time".
"Attendees told us they loved the show and found out so much information. This flowed through to healthcare professionals who passed on their compliments on the 75 presentations covering comprehensive clinical programs across the Sydney and Brisbane Expos," Sinclair said.
"While it is always great to receive the positives, the ATSA Board will be circulating a survey to assist in the review of these events. ATSA's objective is to ensure the quality of the expos is strengthened to meet expectations and pick up on those points we need to address. Please keep an eye out for the invitation to provide feedback as expos are aimed to support information sharing and its success is dependent on all who participate."
The call for presentations has just been announced for the ATSA Expo in Canberra on August 27-28.
To register go to: https://interpoint.eventsair.com/icreate-atsa-independent-living-expo-2019/call-for-papers-portal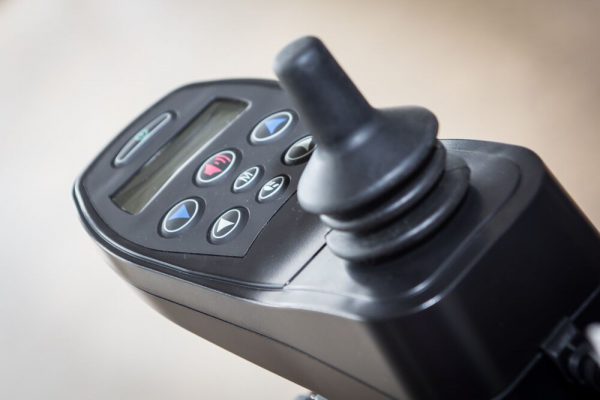 Seminars proved popular
One of the most popular seminars in Brisbane was delivered by AUSTSWIM, with its MATE (Making Water a Terrific Experience) and 'Making Water Work For You' presentations. "Water is such an integral part of our lives in Australia and being able to share the physical and social benefits of being in the water to a whole new cohort was amazing," AUSTSWIM education and engagement coordinator, Robyn Larkham said. "Special thanks must go to the organisers for their hard work and to Para Mobility who made our sessions even better. AUSTSWIM courses are provided in every state and territory in Australia as well as internationally."
Another seminar drawing the crowds was MASS clinical educator, Stephen Hales with his, "Is the most expensive IT best? a comprehensive presentation on pressure mattress and the benefits and problems associated with their cost, user/carer needs, usage and maintenance. He said there was no clinical evidence showing that highest cost is best when it comes to support surfaces to prevent pressure injury in bed. "Research found that alternating pressure mattresses do more than lower interface pressure and have been shown to have superior lymphatic flow and blood flow." Hales also discussed power wheelchairs and the growing interest in standing and posed the question: "Are these a panacea for all things functional or a high-cost, high-risk option?" And he explained the benefits and precautions attached to these devices. "It was important to consider what is effective, is it providing enough, what is reasonable, its good service life and what is evidence-based when it comes to making a decision."
What the suppliers said:
Wila Innovations, Wim Hartog: "The Obi feeding device was popular, not just from OTs and end users but the NDIS liked it because it helps people stay independent for longer. There was a strong response to our office chairs because of the unique standard features such as a brake and height adjustment while seated. This suits the home environment as the chair goes up to 84cm so users can make a cup of tea at the benchtop."
Para Mobility, Sally Farrow: "ATSA Brisbane was very busy with a lot of interested people coming to the stand including participants, referrers and influencers. The OTs and physiotherapists were very engaged and wanting information. Because of the climate here the Pelican pool hoist was a winner along with the Ibis hoist which can travel anywhere. All our aquatic products were big for us and we were the only aquatic disability equipment provider at the show."
Magic Mobility, Tara Cahill: "The show attracted a lot of end users with families along to help them make decisions. It was a good opportunity to talk to many therapists and explain why our V6 terrain chair is so popular. It is a great chair for a child as it can be adjusted as they grow as only the seating needs to be changed. It has an outdoor wheel that can be changed to an indoor wheel so very versatile."
Total Mobility, Paul Crake: "There was a steady flow of OTs and participants coming through. Having driving solutions now available for trial and assessment in Queensland has been a game changer. There are still challenges relating to the NDIS but some we are overcoming. However with the vehicle option subsidy scheme wound down in Queensland we are still to see NDIS funding coming through so we are in limbo with this."
There were plenty of visitors checking out the Rollz Motion, this European designed walker that converts to a wheelchair. It joined the Incognito Walker with a linen-look finish that featured a shopping bag that holds up to 20kg. The non-tip design folds down easily. Local distributors and NDIS provider Metcoast Motor Safe will send hire units out for trial. The products made their expo debut in Brisbane.
Comment below to have your say on this story.
If you have a news story or tip-off, get in touch with Freedom2live's managing online editor Kymberly Martin at kymberly@intermedia.com.au 
Sign up to Freedom2Live's newsletter.