Vivid Sydney, the largest festival of lights, music and ideas in the Southern Hemisphere is back. And many of the displays have access for children and adults with disability. This includes Tumbalong Lights for all age groups to enjoy a trip to outer space in this inclusive playspace. There is a 'low sensory hour' at Tumbalong Heights each evening from 5pm to 6pm. Vivid Light is another with a multi-sensory experience for those with visual impairment.
There are four managed and accessible viewing areas across the Vivid Light Walk including the Sydney Opera House and Hickson Road Reserve (from 6pm). Vivid Music and Vivid Ideas have many events for vision impaired guests. Audio and Text to talk descriptions area are available for the Light Walk installation.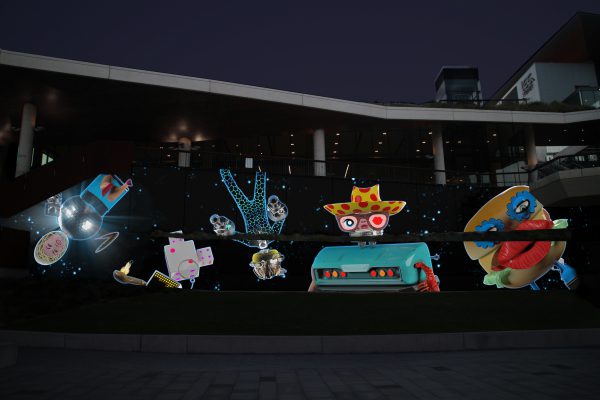 The Samsung Electric Playground is an illuminated wonderland with fun-packed activities. Those who cannot venture too far can take a tour via a Samsung Galaxy Tab A with the support of trained volunteers. This service is available Monday to Thursday.
There are also wheelchair accessible venues including Carriageworks, City Recital Hall and the Oxford Art Factory.
There is a limited number of accessible minibus parking bays available. For more information and to book in advance go to: vivid.access@dnsw.com.au An access and inclusion coordinator is available to assist with access requirements to pre-plan a trip. Contact Denise Willis on 02 9931 1190.
Vivid Sydney kicks off on May 24 and runs through to June 13.