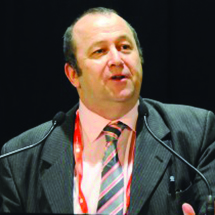 A leading advisor on using assistive technologies in home care is running a workshop in Brisbane on September 8. Dr Kevin Doughty, director of the Centre for Home Usable Technologies at the Universities on Newcastle, York and Coventry will draw on international best practice in his demonstration of implementing smart assistive technologies (SATs).
The one-day interactive workshop will cover topics including:
SAT and the impact on carers
Using smart assisted living support activities to improve choices and outcomes for people with disability
Supporting consumer directed care with improved assessments and prescriptions of SAT
SAT and positioning for NDIS
An action plan for organisations to assist with embedding SAT into service delivery
The workshop will be hosted by Community Resourcing who will launch a Community Care Smart Assistive Technology Collaborative Platform and explain its function at the learning day. The workshop is being held at the RNA Showgrounds.
For more information visit: www.communityresourcing.com.au