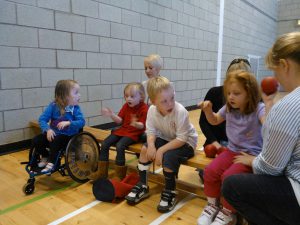 The Victorian Government is giving more support to students with special needs. The funding for those eligible for the Program for Students with Disability (PSD) 2017 will support an extra 1750 students. There will also be more funding to help students with autism and dyslexia by increasing the number of speech pathologists, reading intervention programs, language screener tools and extra teacher training. It represents Victoria's first dedicated strategy to help students with learning difficulties like dyslexia. "Students with special needs are entitled to exactly the same opportunities as every other student in Victoria," said Premier Daniel Andrews. Part of the education investment package also includes funding to help students with disability travelling between home and school, which includes the replacement of up to 56 older buses. Responding to the announcement, Fiona Sharkie, CEO of Amaze, the peak body for people on the autism spectrum, said while the government has supported 21 of the 25 recommendations, made in the review it was disappointing that the government had not accepted the remaining recommendations. These included:
Developing a new tiered funding model based on strength-based functional needs approach that includes:
Base funding – allocated to all schools for all students
Teaching and learning loading – allocated to schools to support student with disabilities who require reasonable adjustments
Target funding – allocated to schools to support students with disabilities and higher education adjustment needs
It was also recommended that a formal relationship with the National Disability Insurance Agency be developed to ensure maximum alignment with the NDIS as it evolves, including consistency and sharing of information and professional insight where possible.
Sharkie said Amaze is committed to holding the government to account in their ongoing consideration of the final four recommendations with poor education outcomes for those on the autism spectrum:
86 per cent report 'having difficulty' at school in areas of fitting in socially, communicating and learning
75 per cent experience bullying at school, four times higher than those without disability
81 per cent who finish school have not completed any post-school qualification