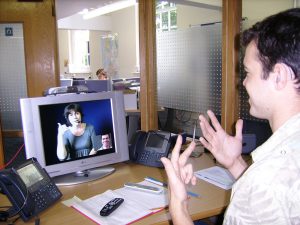 Families, carers and healthcare professionals are making decisions every day. So when it comes to choosing innovative solutions that will impact on the wellbeing and independence for people wanting to stay in their homes, assistive technologies is where it begins.
"The role of AT is growing. Initially it started off with mobility and lifting devices but now includes anything that offers greater independence to the individual, keeps them safer and also contributes to making the carer's role easier," said Assistive Technology Suppliers Australia (ATSA) executive officer, Chris Sparks. "Fundamentally, AT help to reduce people's dependence on others," Sparks said.
One area of growing importance is monitoring technology that reduces the need for constant supervision with the latest breed of devices that allow for intelligent 24/7 observation. "You can program a device that looks like a wristwatch or neck pendant so, for instance, if someone with dementia goes beyond the perimeter of their home the device connects to a carer or family member and allows them to be tracked down. Rapid motion sensors will sound an alarm when the device senses a sudden drop to the ground if someone has had a fall. These devices are an example of technologies morphing from mainstream industrial applications like dangerous workplaces into a wider community application."
"People are now more personally involved in making decisions on the equipment and services they want to use. This is in line with the philosophy that underpins the NDIS."
He added that there were many opportunities for people to check out the latest in Assistive Technologies at the ATSA Expo, which is on in Melbourne from May 18-19.
To register for ATSA visit: www.atsaindependentlivingexpo.com.au