Tasmanian gourmet cheese hamper business, Cheese Therapy, is helping children with disability get the most out of life. It has joined forces with Just Like Jack charity and donating $15 from every 'Just Like Jack Pack' unique box of cheeses.
Cheese Therapy co-founder, Sam Penny became an ambassador for Just Like Jack in November last year.
"Cheese brings people together to share a new experience regardless of whether they are five or 95," Penny said. "Just Like Jack also brings people together, in particular families of all ages, to children with disability new experiences, something that's deep in my heart," he said.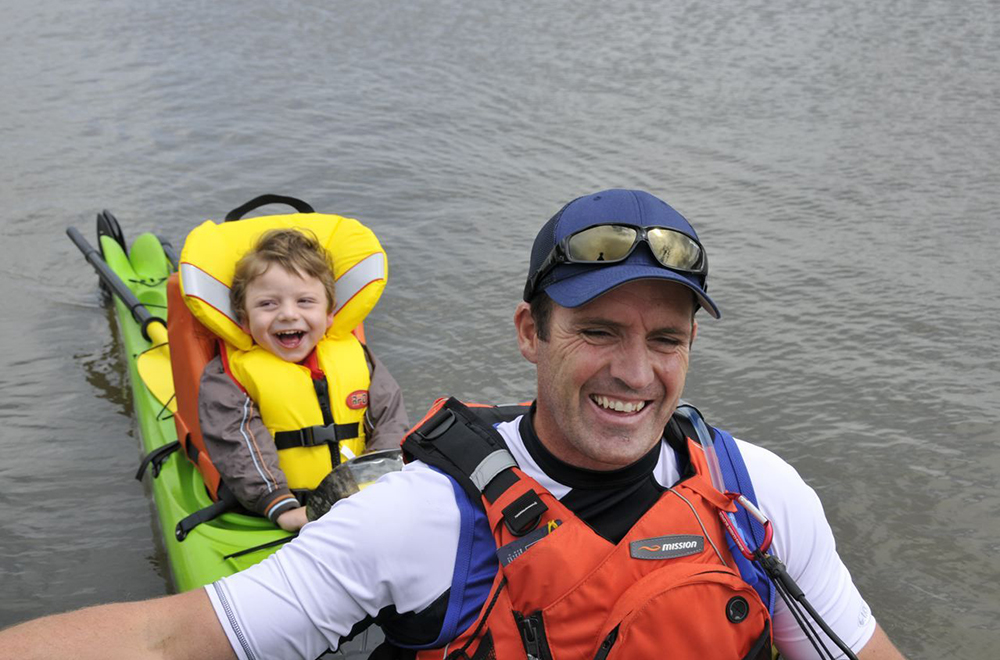 Volunteers from Just Like Jack charity are helping children enjoy adventures such as fun runs, half marathons, marathons, treks and paddling on wild rivers.
"It's about giving these special kids the confidence to step outside their comfort zone," Penny said.
And Penny has a few adventures of his own to share. Last December he was the first person in the world to attempt to swim the English Channel in winter.
"Enduring the intense cold of that challenge was nothing compared to what these children endure each day, you can't fathom what they go through, this is about making their lives better," he said.
Little Jack Duffy has cerebral palsy spastic quadriplegia. His father Chris started the Just Like Jack charity three years ago and has shared many adventures with his son, including walking the 65km Overland Track in Tasmania while carrying Jack on his back.
"This generous support from Cheese Therapy is amazing for our not-for-profit organisation," Chris Duffy said.
"So far our focus has been on Tasmania but through this special partnership we're hoping to spread the word and bring smiles to the faces of special needs kids throughout Australia," he said.
Throughout his adventures to date, Jack and his team have raised over $100,000 for Australian not-for-profit organisations.
Just Like Jack boxes are available here: https://www.cheesetherapy.com.au/products/justlikejack-pack