Disability housing providers DPN Casa Capace has completed its first multi-dwelling home for NDIS participants at Oran Park in Sydney's south west. It was opened by Prime Minister, Scott Morrison who said the project was breaking new frontiers by bringing together financial engineering with the technology to make the most important thing of all, a home for people. "This accommodation and the quality of this accommodation will be provided all around the country," he said.
"The new Specialist Disability Accommodation (SDA) guidelines for innovative housing models will help architects, builders and the community as they look for new and better ways to build specialist housing for people with disabilities."
But he said the government can't do it all on its own it needs innovation and partnerships and it was an opportunity for major players in the sector, such as building, housing and financial industries, to come together with the government to provide specialist disability accommodation.
In the latest quarter, the number of SDA enrolled dwellings rose to around 4,000, a growth of almost 13 per cent over the quarter with 28,000 people with disability expected to be helped through SDA at full scheme.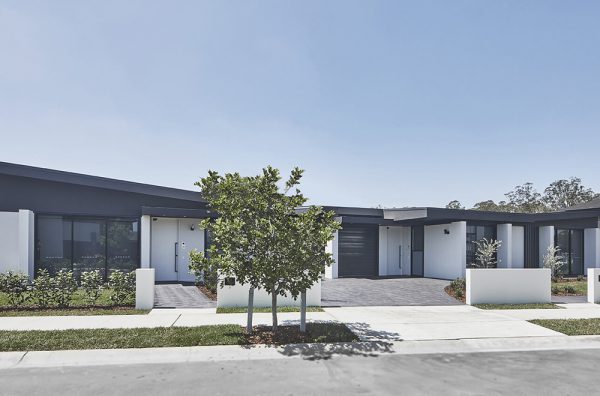 DPN founder and group managing director Sam Khalil, (pictured) said: "We're thrilled that the first group of NDIS participants will be moving into  Oran Park next month. While the roll-out of our 16 new homes this year will be a significant achievement for us, it's just the start of our plans."
The company is in discussions with other potential investors to scale this project to more than 1,500 homes around Australia and welcomed a partnership with any interested Supported Independent Living providers, suppliers or corporates. Once completed, DPN Casa Capace SDAs will provide homes for more than 3,750 NDIS participants, Khalil said.
The homes in Oran Park are the first of 16 dwellings that DPN Casa Capace are rolling out in 2020, with locations including Ballina, Coffs Harbour, Taree, Western Sydney and Wagga Wagga. These will be a mix of one-, two- and three-bedroom homes, accommodating 28 NDIS participants.
The Oran Park project will house four NDIS participants in one dwelling and two in the other, with the six residents moving in from March, sourced by DPN Casa Capace's Supported Independent Living (SIL) partner, Northcott.
All DPN Casa Capace homes will be equipped with assistive technologies to support high-dependent living, with appliances supporting accessible functionalities that work with Apple HomeKit. The homes feature automated blinds, height adjustable benchtops and hoists.
Smart homes have been dubbed a "game changer" for people with disabilities, empowering people to live more independently and have control over their environment. DPN Casa Capace is the first disability housing provider to offer an end to end Apple HomeKit solution as an option. Occupants can use the Apple Home app and Siri (Apple's personal digital assistant) to control lights, blinds, doors, entertainment and air conditioning from their iPhone, iPad, Mac, Apple Watch, or HomePod.
Comment below to have your say on this story.
If you have a news story or tip-off, get in touch with Freedom2live editor Kymberly Martin at kymberly@intermedia.com.au 
Sign up to Freedom2Live's newsletter