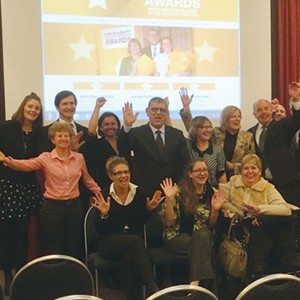 Funding to ensure a smooth transition to the NDIS is just part of a record spend for people with disability in NSW. The 2015-2016 NSW Budget is providing $3.3 billion that will go towards increasing the state's disability services by more than 6 per cent and $28 million for disability accommodation in the Hunter region.
The Minister for Disability Services, John Ajaka, said it demonstrated the government's commitment to this "once-in-a-generation social reform – the NDIS." This includes rolling out the NDIS ahead of schedule in the Nepean and Blue Mountains regions.
Another priority announced by the minister was the continuing redevelopment of the Hunter Residences that will transition people with disability out of institutions and into contemporary accommodation. "New, smaller, more appropriate accommodation is a priority for the government," he said.