A new National Assistance Card has been launched to help people with brain injury remain independent. The card carries key information about the cardholder, their brain injury, related difficulties and ways they can be assisted, whether in an emergency or an everyday situation.
The card, an initiative of the Brain Injury Association of Tasmania (BIAT) is being promoted by ABC chair and card ambassador Ita Buttrose, triathlete Alexa Leary (Move for Lex) and actor/singer Michael Cormick.
"It is not always easy to recognise that a person has a brain injury," Buttrose said. "The National Assistance Card offers a simple solution to this as it communicates their condition to those around the person who may be struggling.   One of the main benefits of the card is the focus on assistance, not disability. It is a simple and practical solution to understanding the behavioural effects that can occur resulting from a brain injury."
In circumstances where there may be hesitancy, such as the checkout with a credit card or cash transaction, showing the card would enable either the checkout assistant or someone in the queue to offer help, she said.
It includes the name and phone number of a nominated contact person and the Police Assistance Line phone number, and a QR Code. Cardholders have the option of adding additional information, written or via video, to their QR Code about the impacts of their brain injury, other disability or health condition and/or how people in the community can assist them. The card costs $44 (inc GST) and a replacement Card is $22 (inc GST).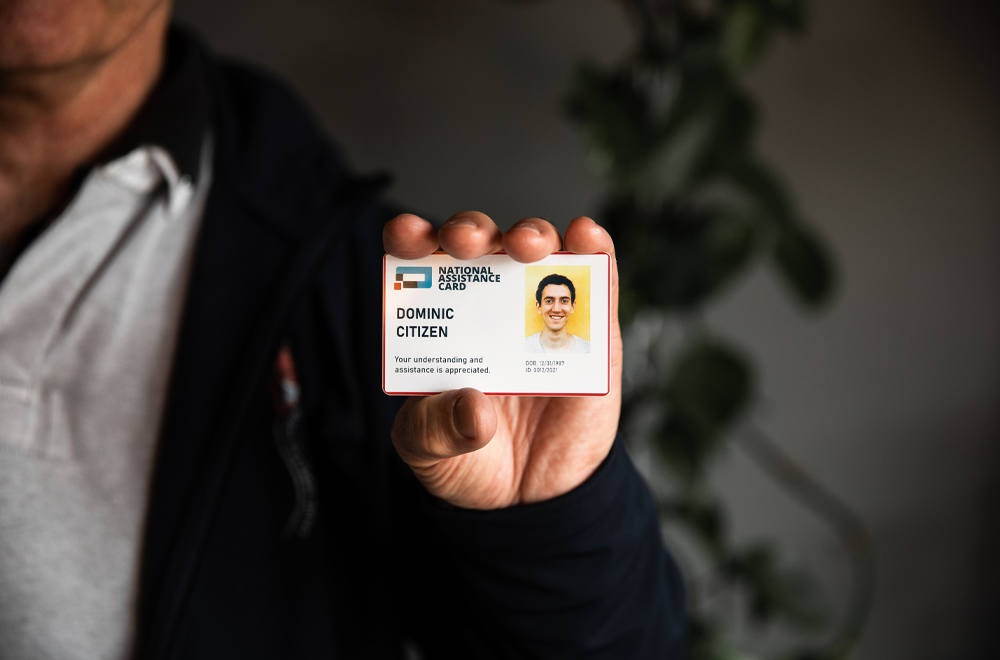 BIAT executive officer Deborah Byrne believes as more people with brain injury apply for and use the card, community awareness and understanding of brain injury will increase. "It will provide peace of mind for families and carers," she said.
BIAT is working with police in all states and territories to ensure they are aware of and informed about the National Assistance Card.  And while it will initially be available to people in Australia living with brain injury, BIAT hope it will become available to all people in Australia living with disability and/or other health conditions.
More than 700,000 Australians live with a brain injury.
For more information go to: www.nationalassistancecard.com.au,
To read more on this article go to: www.linkonline.com.au