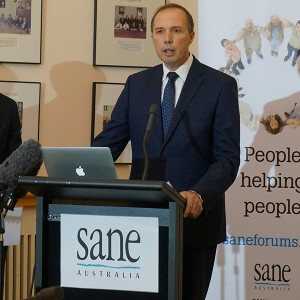 A national online community support network has been set up to help carers, families and those with mental illness. Launched by the mental health charity, SANE Australia, the national online community is a first for the mental health sector. It provides peer-to-peer support to carers and families as well as those with a mental illness. They can join a conversation online on an anonymous basis, share their stories and find support.
The majority of people living with mental illness are not accessing professional help, according to SANE Australia CEO, Jack Heath. "The SANE Forums can reduce mental health costs by encouraging people to seek help early on. Late help will always be expensive help," Heath said.
The SANE Forums are partnering with mental health organisations around the county including SANE Australia, ARAFMI NSW & WA, Compassionate Friends Victoria, Eating Disorders Victoria, MIF NT & NQ, MIND Australia and Tandem. Each organisation provides people seeking help with another valuable source of support, accessed through their existing websites so it strengthens local links.
"Because they plug into a bigger national conversation, there are always lots of interesting exchanges taking place, providing for a more diverse and supportive community all round, with a growing list of organisations wanting to become involved," Heath added.
A study by the Pew Research Centre found that one in four people living with chronic disease have looked online for someone with similar health conditions. Also, that there were similar results for carers looking online for someone with related concerns.
Caption: The Minister for Health, Peter Dutton, at the launch of the SANE Forums
For more information visit: www.sane.org.au