Professional collaborations, learning outcomes, educational opportunities and building connections within the deafblind community were highlighted at the 11th National Deafblind Conference held recently in Fremantle, Western Australia.
The theme of the conference was 'Deafblind Keeping Connected through COVID and beyond' with three days of presentations from keynote and invited speakers, platform presenters and people with lived experience who shared their academic views, research outcomes and personal reflections on the impact the global pandemic has had on the deafblind community, including how challenging the past two years have been.
The conference gave attendees the chance to learn from one another, for professional collaboration and education to the broader community on the support needs of people who are deafblind. Also, on developing friendships and networks, reconnecting following the isolation of the last two and a half years and the establishment of a national agenda around important issues.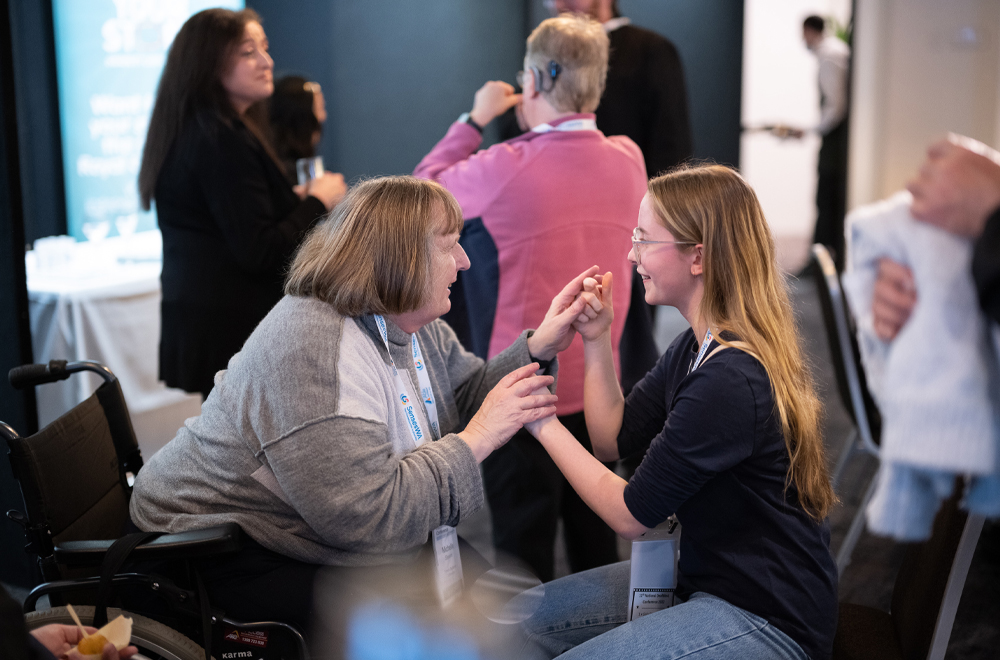 Also announced was a major collaboration, Deafblind Information Australia, a consortium comprising SensesWA, Able Australia and Deafblind Australia, intended to showcase the outcomes of the past two and a half years' work in accessibility, service development and provision, clinically and community-based research, and educational opportunity and training resource development. Collaborations also took place with several industry organisations including Vital Interpreting Personnel, Able Australia and NextSense.
SensesWA CEO Dr Sarah Love said while there were too many highlights to list, a mention should go to the enormous strength and cohesion of the WA Deafblind community and the large amount of unrecorded and unfunded volunteer work that goes into supporting it.
"The learnings from the academic work shared by our UK and South African speakers will guide further conversation and service development in Australia along with the extraordinary level of Best Practice and Evidence Based Practice that is already being delivered in WA," she said.
Wilma, a deafblind delegate and a musician at the conference, shared her thoughts: "Another incredible awesome conference. Experts working with Deafblind children, not only in Australia but the world over, showing videos, I was often close to tears to see and hear about their incredible dedication and persistence, passion and compassion.
"The people that work with us, whether it is the professionals, the interpreters, the communication guides, support persons, the volunteers who are the most beautiful, compassionate people and we are so blessed with their dedication and enthusiasm," she said.
Senior physiotherapist Rachael said: "It was great to connect with so many passionate people. I feel so privileged to be welcomed into the deafblind community and absolutely love how individuals with lived experience are involved in current and future research."
Deafblind delegates were also supported with access to Capp App and televised captioning.
The conference was opened by WA Disability Services Minister Don Punch, pictured, with Dr Sarah Love.