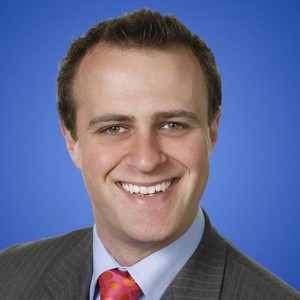 Two years into his commission, Tim Wilson has resigned to seek a career in politics. The Australian Human Rights Commissioner is making a bid to enter Parliament, seeking pre-selection for the safe Victorian seat of Goldstein, currently held by Andrew Robb who is retiring at the next federal election. However, it is understood that Georgina Downer, daughter of former foreign minister, Alexander Downer, could be a candidate in the pre-selection race for the blue-ribbon seat.
In his resignation letter Wilson said it had been an honour to serve in the role. "I have had the privilege to meet thousands of people across our nation and directly hear their concerns, work with them and seek to make positive change in our community." Wilson used fighting words when it came to his political aspirations. The people of Goldstein deserved someone who would fight for them, he said. "This is not a time to be timid it is a time to be bold. Our country faces big challenges, debt and deficits, high taxes and youth unemployment to name a few."
His departure has renewed calls for the federal government to appoint a full-time disability commissioner. The role has been left vacant since Graeme Innes departed in 2014 when his term ended and Age Discrimination Commissioner Susan Ryan was given the disability portfolio in addition to her existing roles.
However there has been some welcome news with the announcement that Queensland MP Jane Prentice, has been appointed Assistant Minister for Disability Services working with the Minister for Social Services, Christian Porter.