Universal Design Conference Melbourne May 17-18
Event Navigation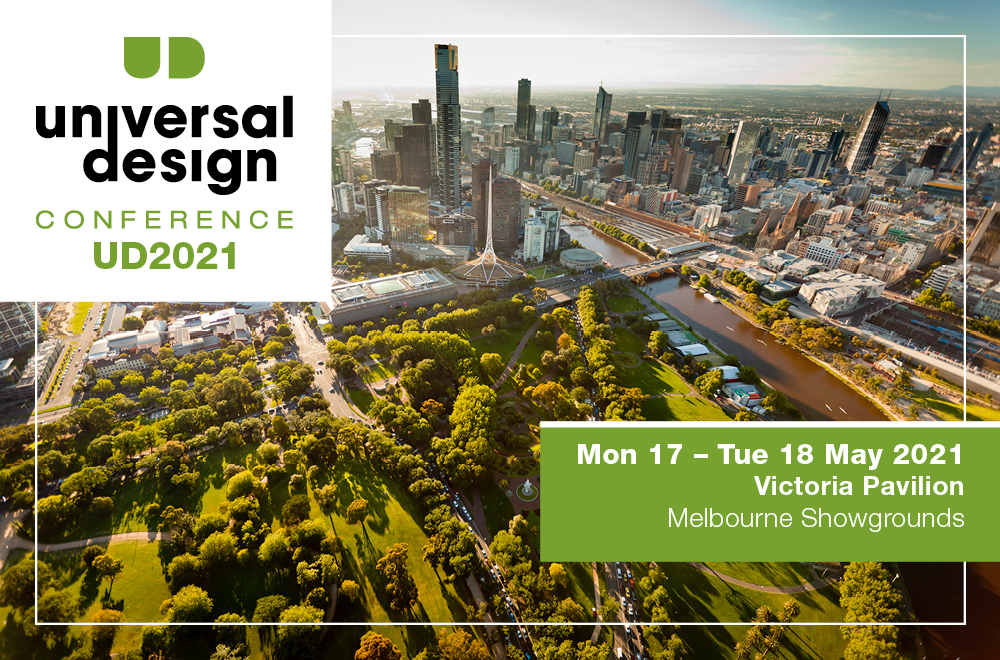 The theme for the 2021 Universal Design Conference 'Thriving with Universal Design: Everyone, Everywhere, Everyday' is reflected in the speaker program with topics relevant to government policy makers at all levels from built environment practitioners to designers and academics working in this field. Presenters at the conference come from academia, state and local government, architecture, education and community services. Overseas speakers originally scheduled for the 2020 date will be live-streamed to the venue.
Victorian Health and Building Authority executive general manager, Stefano Scalzo will open the conference. The Authority is responsible for planning and delivery of the Victorian Government's multibillion-dollar health infrastructure program including $16.6 billion in managed assets and $7.84 billion in planning and delivery. Professor Philip Taylor from the Federation Business School, Federation University Australia and Institute for Employment Research, University of Warwick will deliver a keynote on: 'Debunking the Myths Around Ageing and Work'.
Conference topics include:
The latest research on mobility scooters and how the built environment creates barriers to inclusion
Tackling housing design from policy and practice perspectives
Design of play spaces and the design process
Teaching and learning about universal design.
There will be 'Table Topics' lunchtime discussions for networking opportunities and three workshops and panel discussion on tourism and holiday parks.
The UD conference coincides with the ATSA Independent Living Expo, Australia's largest display of assistive technologies.
UD delegates will have the opportunity to visit over 130 exhibits including those with new home modification options. Visit the conference website to register.