National Youth Disability Summit…July 5-7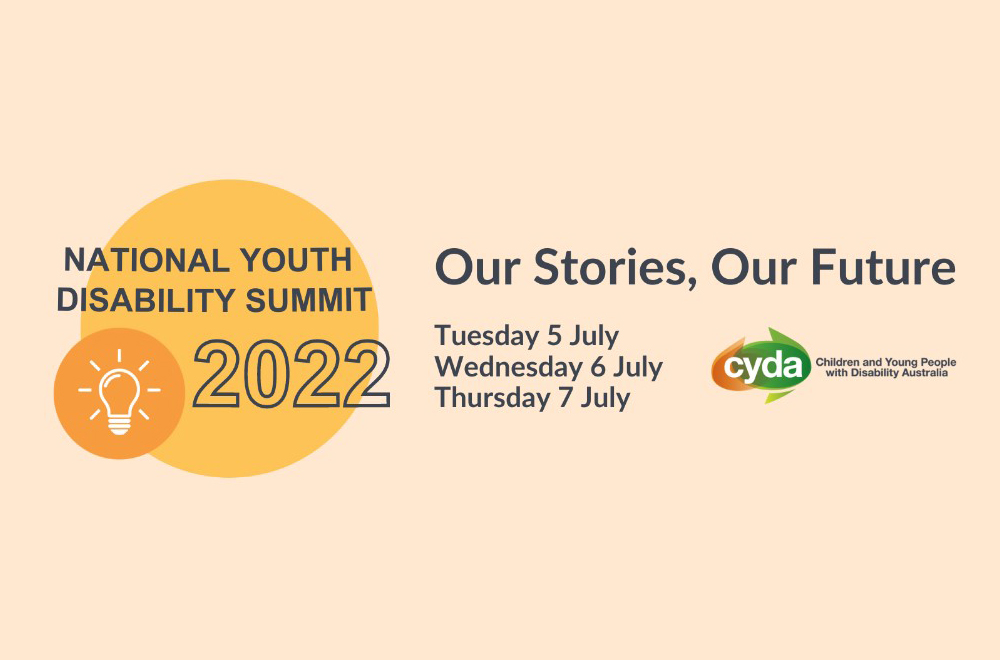 This online event gives families, carers, service providers and policy makers the opportunity to hear directly from young people with disability about what is important to them. The summit has been co-designed by 10 young people with disability who will address three key issues: Education; Advocacy; and Medical systems, diagnosis and emotional fatigue of disability.
There will be six keynote speakers: Damian Griffis (First People's Disability Network); Bridget Hustwaite ( Triple J radio host); Chloe Hayden (disability advocate); Is Hay (freelance writer); Arabella Wauchope (disability advocate) and Dr Dinesh Palipana ( lawyer and disability advocate).