Media Inclusive ATAG Online October 28
Event Navigation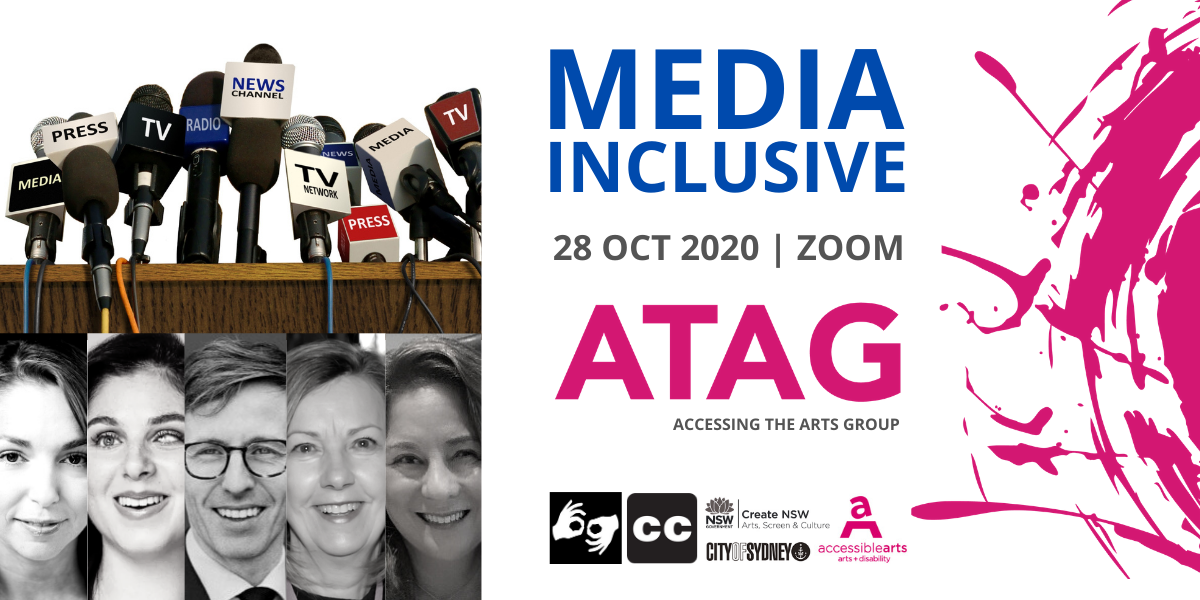 The next free event from Accessing the Arts Group is Media Inclusive ATAG Online on October 28 from 1pm – 2:30pm via Zoom.
Join experts from the media and disability sectors as they discuss improving access and inclusion for people with disability across the news and entertainment media. How is the media responding to making content more accessible and inclusive? What are the latest developments in technology? Is disability representation improving across roles such as journalists, broadcasters and producers? If not, what needs to change?
Speakers are: ABC Disability Affairs reporter Nas Campanella; SBS head of regulatory affairs, Michael Coonan; Disability Advocate Anthea Williams; Radio 2RPH general manager Sancha Donald and Disability Advocate Jaci Armstrong.
ATAGs are regular meet-ups for workers in creative industries who want to make their professional practice more inclusive of people with disability. Places are limited.
REGISTER NOW: