Learn, Practise and Enrich at #OTX2022 – June 9-10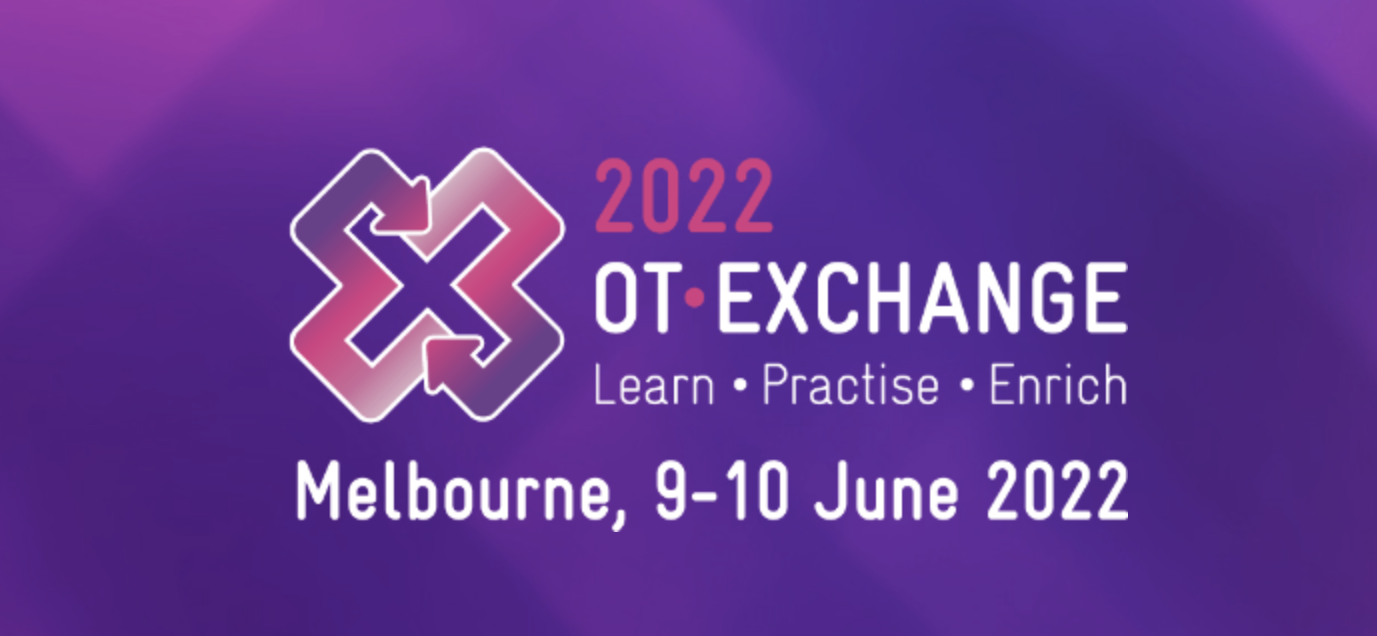 Designed to be accessible and approachable, the OT Exchange is an inclusive event for all working within the broad spectrum that is occupational therapy. The OT Exchange will foster relationships, spread important ideas and ignite discussions amongst peers.
At its core, the OT Exchange is an interactive conference where participants are encouraged to contribute and employ ideas of value. It is designed so that all participants—whether they are practitioners, students, managers, educators or academics—will implement solutions into their own work.
The OT Exchange is themed around three key concepts of Learn, Practise and Enrich. Learn supports the evidence-based approach at the core of our profession. Practise focuses on the application of that knowledge and learning. While Enrich ensures that the work of our profession achieves positive outcomes for our community and supports the lives they want to live. These three ideals do not operate in isolation. The process isn't linear, but is a continual cycle/feedback loop. Each of the three themes feeds into and supports one another. This is reflected in the Exchange through its emphasis on collaboration, discussion and lived-experience panels. View program here.