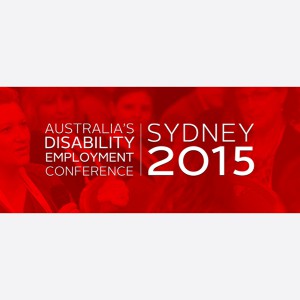 Disability Employment Australia Conference 2015 is accepting expressions of interest for presentations. This major conference for managers, aspiring managers, practitioners and academics working in or with the Disability Employment Services sector will be held in Sydney in August. The deadline for abstracts is April 21, 2015 with notifications of acceptance to be delivered during May.
Abstract submissions should relate to one of the following audience streams:
CEO/senior manager
Capability development
Operational/practitioner
Educational and research
Employer focus
Presentations should:
specifically address issues surrounding disability and open employment and/or issues relevant to the DES sector
Be constructed on evidence-based research, case studies and/or industry or organisation best practice
Provide clear, actionable and practical solutions, processes or information and not be limited to theoretical frameworks
Showcase innovative or unique practices, knowledge and methodologies
Promote discussion and participant engagement, be interactive where possible and offer opportunities for professional development
Submissions should:
Clearly detail delegate outcomes for the session
Be clearly and effectively targeted at an identified audience stream
Be aligned with one of the conference themes
Themes should encompass disability employment/employment engagement strategies/social policy/the NDIS/procurement/transitions into employment/sector and organisational change/social specialisations and Australian Disability Enterprises.
The conference will be held at the Sheraton on the Park, Sydney on August 19-20, 2015. It will provide delegates with opportunities to think, question and respond to a range of issues in ways that are meaningful to relevant organisations, people with disability, employers and the broader industry.
For more information on submissions email: events@disabilityemployment.org.au