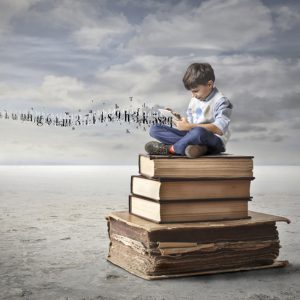 It's the country's biggest event for literacy, numeracy and learning difficulties and its taking place soon. With more than 12 speakers from the UK, the US and Australia, the seminars have been designed to address the full spectrum of learning difficulties including literacy and numeracy.
"This event deals with every aspect beyond dyslexia and any difficulty that can attach itself to dyslexia, not only reading," founder Jillian Zocher told F2L. "There are many people lobbying for initiatives to improve reading and while dyslexia is recognised as a disability it is not being funded yet through the NDIS."
Among the speakers are Professor John Fischetti from the University of Newcastle who is putting a significant effort behind changes to teacher education and is committed to partnering with schools and the community to provide quality learning and teaching for all students;   Dr Lindsay Peer from the US is  an educational and chartered psychologist widely recognised as an expert in the range of specific learning difficulties;  Steve Chinn was responsible for designing and delivering the first PG Certificate course on dyslexia and mathematics difficulties in the UK; Rhonda Filmer is an advocate for the early identification of children who are gifted and/or have a learning disability, for more effective teaching of reading. She is vice president of SPELD NSW; Dr Bartek Rajkowski is a speech and language pathologist with over 15 years of experience in helping students with reading difficulties and is the director of Adelaide Speech Pathology Services and William Van Cleave a private practitioner and educational consultant whose specialties include morphology and written expression and.
Zocher said teachers, parents, speech pathologists, educational psychologists and occupational therapists, would benefit from attending the conventions which will be held at the University of Melbourne on August 20 followed by Rosehill Gardens Racecourse, Sydney, on August 25 and 26.
For more information visit: http://www.learningdifferenceconvention.com