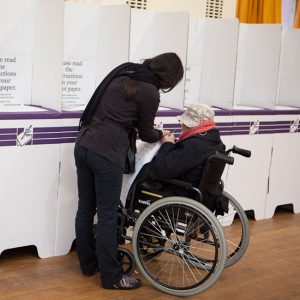 Australian Cross Disability Alliance seeking assurances from election candidates to support policy priorities. The group wants a commitment from all political parties on 13 key policy priorities it believes will help shape and strengthen the nation. "Approximately 20 per cent of people living in Australia are people with disability," said president of People with Disability Australia CEO, Craig Wallace. He said this group have been excluded from Australia's ethos of a "fair go".
The ACDA will publish responses from the respective parties on its website closer to the election to assist voters with disability make an informed choice on July 2.
The 13 policy priorities are:
Recast the National Disability Strategy as a mechanism for change
Engage with people with disability and their respective organisations
Fully fund the National Disability Insurance Scheme
Prioritise closing the gap for Aboriginal and Torres Strait Islander with disability
Establish a Royal Commission into violence, abuse and neglect of people with disability
Establish a National Redress Scheme for survivors of child sexual abuse
End disability discrimination in immigration policy
Guarantee equity of support for older people with disability
Priorities a job plan for people with disability
Guarantee a fair and equitable social welfare system
Invest in affordable accessible housing
Ensure the education system is inclusive
Make infrastructure and communications accessible.
For more information visit: http://crossdisabilityalliance.org.au