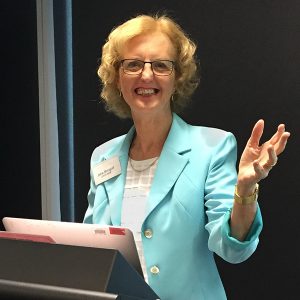 The evolution of Universal Design in Australia has taken another step forward.  A Centre for Universal Design has been set up here with the aim of the not-for-profit organisation to increase focus of UD across Australia. Making the announcement at the UD Design Conference in Sydney was centre director, Jane Bringolf, who also put out a call for supporters "to show we have a strong following when it comes to seeking seed funding, and later, funding for projects".
Bringolf said there were several ways those interested could show their support and these included becoming a member for a $25 annual fee and signing up to the website newsletter. The website will continue with voluntary effort until funding is gained to support it, she added.
Bringolf told F2L the main message from this year's conference was while there are committed and passionate practitioners and design thinkers, there is still a long way to go in changing societal attitudes towards diversity. "The way things are designed are still largely about a mythical normal person or mainstream product design."
Bringolf said it was difficult to attract delegates who are new to the ideas so we find ourselves "preaching to the converted". "Most people said they learned something new and would be able to apply their learning to their jobs.
Feedback from this year's event was positive with the diversity of the topics in the program and the good interaction between delegates appreciated," Bringolf said.
The panel session was also a big hit with delegates along with the Kelly Vincent keynote.  "Vincent is a passionate champion for UD and inclusion and spoke from the heart." Another keynote speaker, Siam Imm Goh told the audience about UD achievements in Singapore where UD is built into their building code. "This was because she pushed the cause from within and by not accepting code compliance as the minimum standard. The fashion presentation from OT Dianne Hodge went down well too because it was presented with a lot of humour."
For more information on the Centre for Universal Design visit: www.universaldesignaustralia.net.au