It was time to celebrate at the ATSA Sydney Expo with over 400 guests attending the inaugural Gala Dinner at Accor Stadium, Sydney Olympic Park.
Disability advocate Lisa Cox, pictured, was MC for the evening and described the assistive technology world as 'her life'. "Everyone in this room needs to be congratulated because what you do makes a difference, and we share a strong vision, and that is to make life easier for others, who like me, have a disability."
ATSA executive officer David Sinclair said ATSA's first Gala Dinner was a great night to acknowledge some of the key players behind the creation of ATSA along with unsung heroes of the AT industry. "Personally, it was a privilege to be part of the celebration of an industry association just over 20 years old, that has a genuine interest in making peoples life better in practical ways," he said.
One of the highlights was the awards presentation.
AT provider GTK won three awards, AT Consultant of the Year, Sentheesh Thiruchelvam; Industry Person of the Year, Monika Saller and Best Large Stand. Tab Timer was a dual winner awarded Best Supplier/Manufacturer of the Year and Best New Product for the Droplet Intelligent Hydration System.
Other award winners were Dealer of the Year: Wild West Wheelchairs, Best Marketing Campaign: Mobility Engineering, Innovation of the Year: Showerbuddy, Best Small Stand: PolySpine; Commitment to Excellence: Amin Akbarian, Mobility Engineering and the Most Registered Seminar Session: Adaptive Clothing Fashion Show.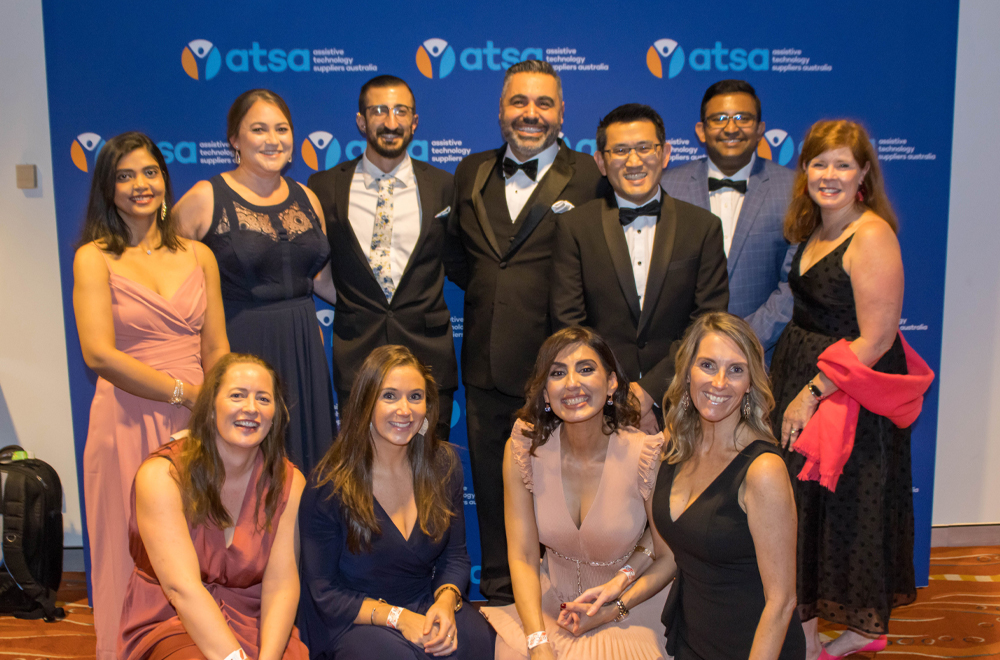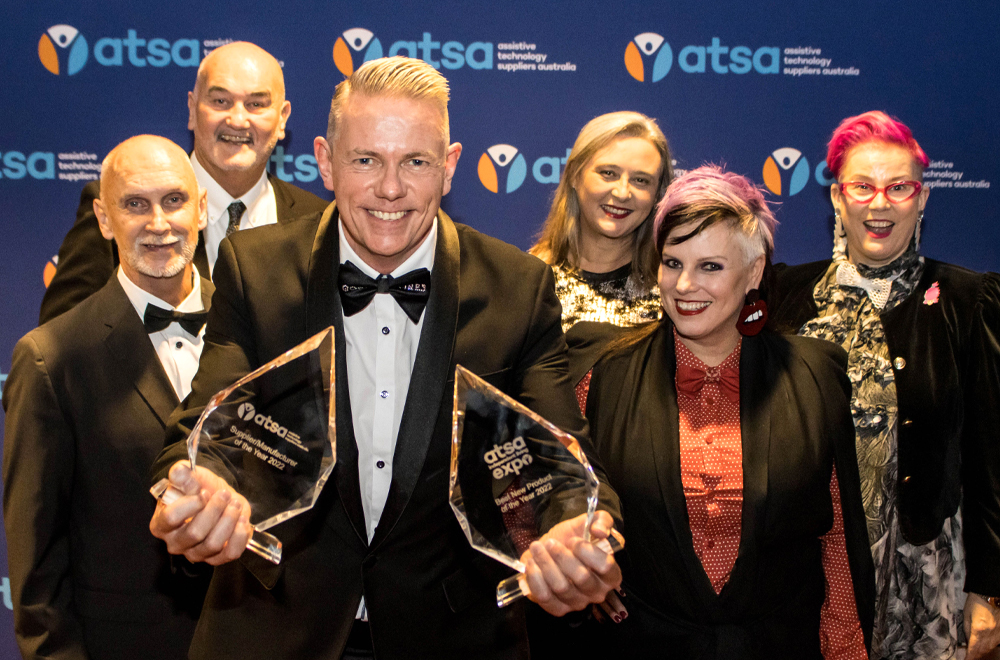 Last week, after a three-year absence ATSA Independent Living Expo Sydney was back at Sydney Olympic Park.
Close to 2700 people came through the doors over the two day event. Many first time exhibitors were involved and international speakers returned for the seminar programs.
"We were delighted that the rain held off and there were plenty of extra Sydney Olympic Park staff to assist with parking and road closures due to the international football match held at Accor Stadium," Sinclair said.
ATSA Independent Living Expo will be back in 2023: Melbourne (May 25-26); Perth (May 31 – June 1) and Canberra (November 8-9).
F2L will have more on some of the cool new products launched at the expo in next week's newsletter.