Autism Spectrum Australia (Aspect) has opened new facilities at its Central Coast Senior College in Terrigal, on the NSW Central Coast.
The school has refurbished all existing classrooms and added two new classrooms, all incorporating autism-specific design improvements. There is also a new outside undercover recreational area, renovations of all ancillary facilities and an upgrade to the existing carpark.
With 36 enrolled high school students, the college provides a supportive learning environment with an autism-specific tailored curriculum teaching essential life skills including literacy, numeracy, social and emotional development along with core NSW curriculum outcomes in a hands-on, strength-centred individual way.
"With a focus on personalised learning and a nurturing community, our Senior College provides a supportive environment where students can flourish academically, develop their unique strengths and unlock their different brilliant potential," principal Mark Rudd said.
For Younger students in Years K–4, Aspect's educational emphasis is on social and emotional development and communication needs, while for students in Years 5-10 the focus is on growing greater independence, building a pathway to post-school opportunities in further education and employment.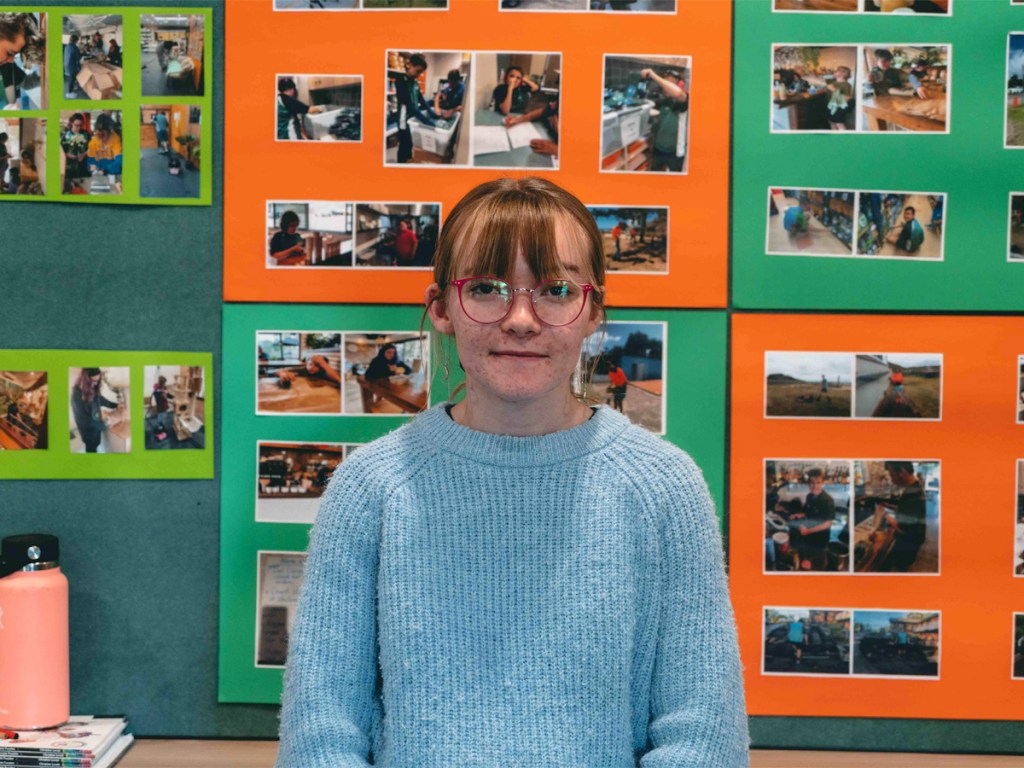 One of the students, Hannah, pictured, who enrolled in 2020, in year 8 told F2L her favourite space at the school was the chillout room. "When no one else is there, I like to hang out on the lounge and beanbags and have some quiet time to relax," she said.
Hannah said the school is very supportive with learning. "Teachers are helpful, more than other schools and give you extra help if you need it and make everything easier for us. Everybody here is friends and get along most of the time," she said. "I am sad that next year will be my last year because I like it here as the teachers and teachers' aides are nice. We get lots of good opportunities in work education and agriculture."
Funding support from the community included Financial Reporting Specialists for a coffee van that enabled students to develop skills for post-school opportunities, Sargents Charity for a work education and employment skill program, the Apex Foundation that donated to an outdoor exercise area and lawnmowing program and the CommBank Staff Foundation for helping with a vegetable garden set up.
Photo: Chief education officer Maryanne Gosling ribbon cutting with students